UN Member States greet Bangladesh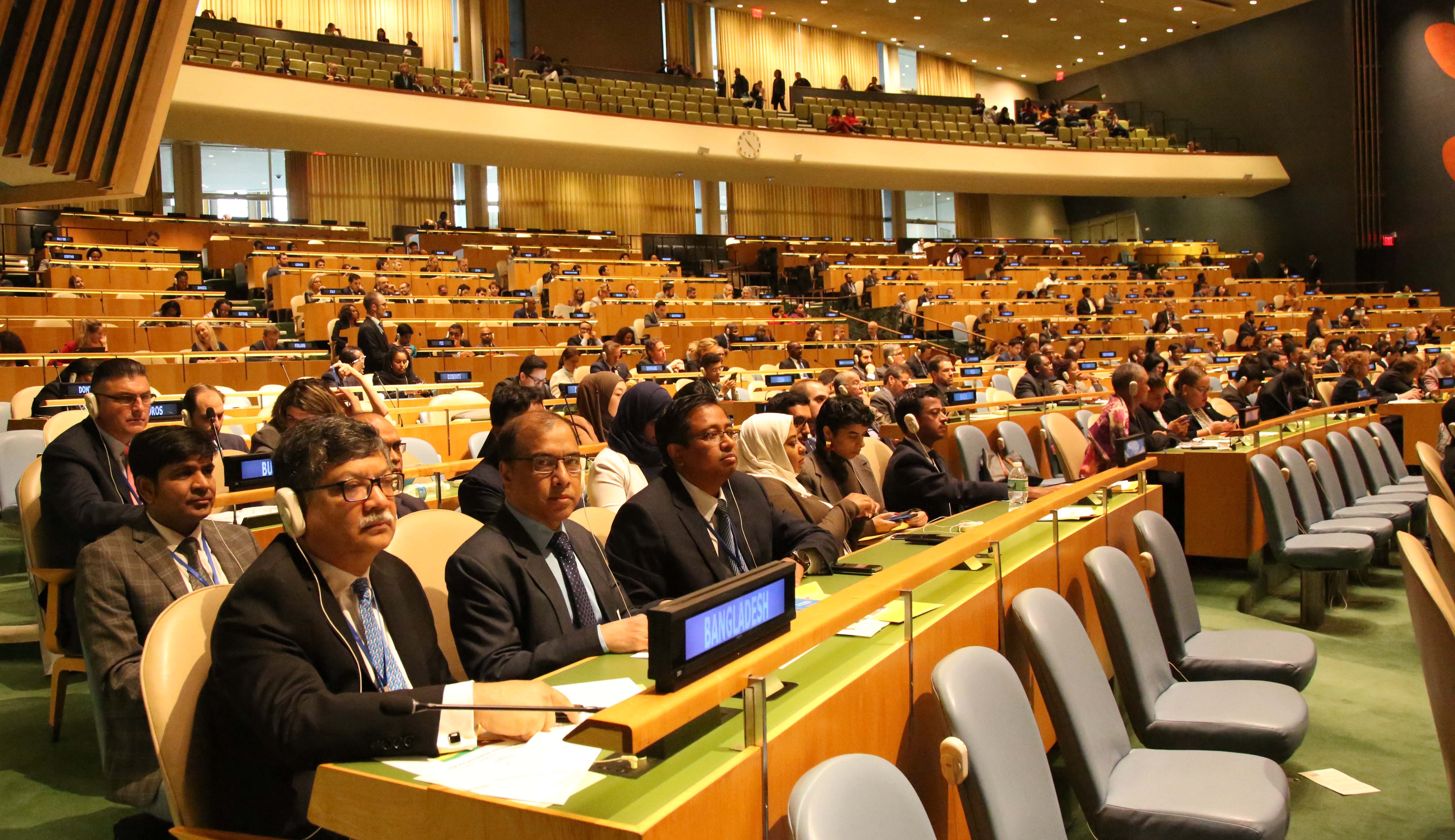 Dhaka, Oct 13 : A large number of representatives from United Nations (UN) Member States have congratulated the Bangladesh delegation after its win in the UN Human Rights Council (UNHRC) election with huge votes.
They expressed views that this victory of Bangladesh is a testimony to the 'indomitable advancements' Bangladesh has been making in democracy, human rights, good governance, transparency and accountability as well as the socio-economic development under the visionary leadership of Prime Minister Sheikh Hasina.
Press Wing of the Permanent Mission of Bangladesh to the United Nations said this quoting the representatives of the UN Member States on Saturday.
The timely, humanitarian and sympathetic gesture shown by Bangladesh with regard to the Rohingya issue was also referred to which has brightened the image of Bangladesh at world stage, it said.
Bangladesh was elected to the UN Human Rights Council for the term 2019-2021.
Elections were held on Friday morning (NY Time) at the General Assembly to elect 18 members of the Council by direct and secret ballot.
All the 193 member states of the UN attended the election, which was presided over by the President of the 73rd Session of the General Assembly Maria Fernanda Espinosa.
Following completion of the vote count, the result was announced by the President of the 73rd Session.
Although majority of votes 97 votes were required by the candidates to be elected to the Human Rights Council, Bangladesh secured 178 votes.
Bangladesh has so far served thrice – 2009-2012, 2015-2017 and 2019-2021 during the tenures of Prime Minister Sheikh Hasina, said State Minister for Foreign Affairs M Shahriar Alam.
India, Bahrain, Fiji and the Philippines were elected alongside Bangladesh from the Asia-Pacific Group.