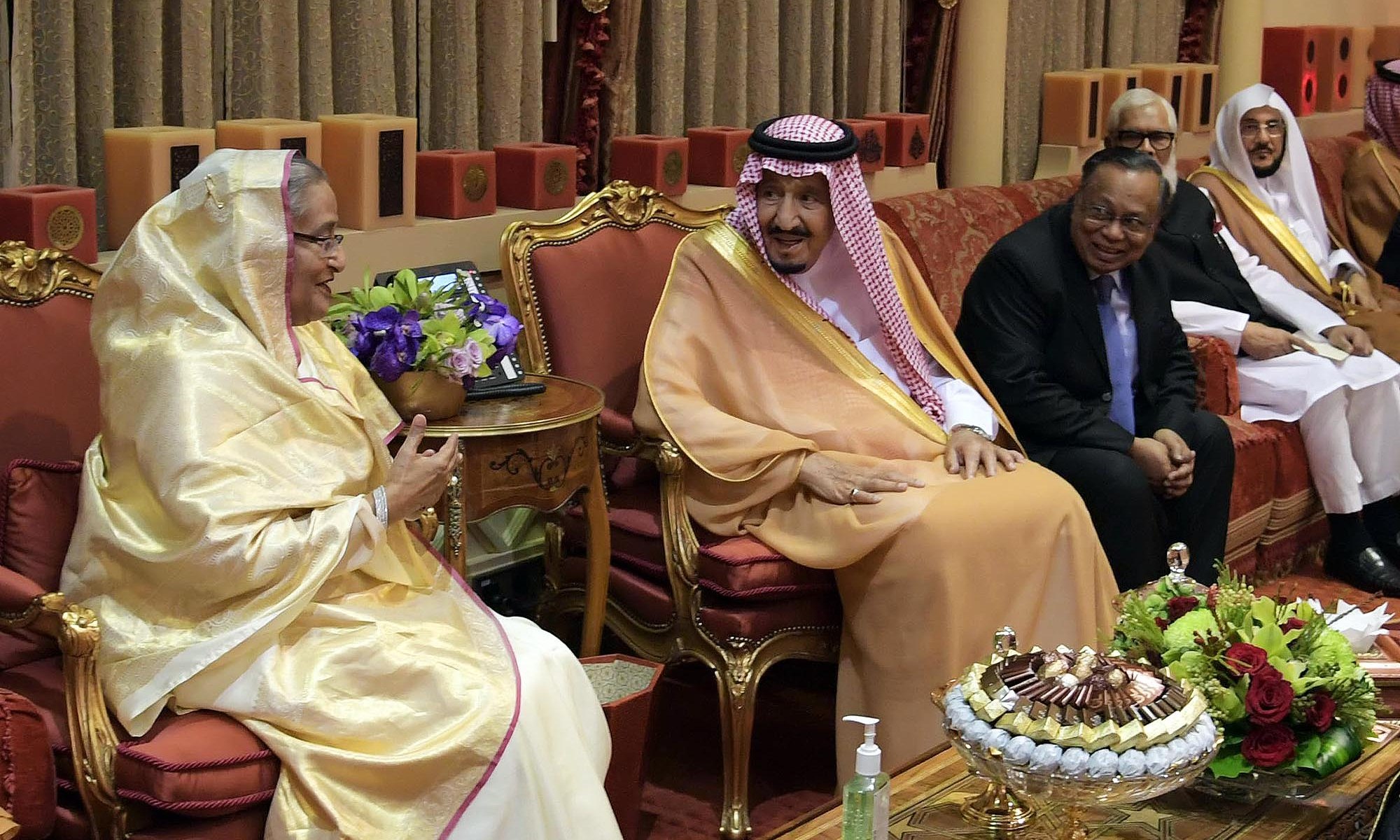 Riyadh (Saudi Arabia), Oct 17 : Appreciating Bangladesh's tremendous development unleashed under the leadership of Prime Minister Sheikh Hasina, Saudi King Salman bin Abdulaziz Al Saud on Wednesday wished the continuation of the present government in the coming days.
The Saudi Kind made the wish when Prime Minister Sheikh Hasina had an audience with him, said Foreign Secretary Md Shahidul Haque while briefing reporters after the meeting.
"The Saudi King repeatedly said Bangladesh has achieved huge development and its continuity needs to be maintained. Here the continuity means the continuation of the Prime Minister," he said.
Salman bin Abdulaziz Al Saud, also the Custodian of the Two Holy Mosques, said if there is continuity, the bilateral relations between Bangladesh and Saudi Arabia will be strengthened further in all areas, the Foreign Secretary added.
About the meeting, Shahidul said a discussion was held amid a very cordial and warm environment.
When the Prime Minister reached the Royal Palace, the King himself came out to its gate to receive her, he said.
"The King told the Prime Minister that it (Royal Palace) is your house and you're always welcome here," the Foreign Secretary said, adding that there was elaborate banquet and the King was seen very cordial while talking to the Prime Minister over the lunch.
The Saudi King stressed the need for exploiting the opportunity on the cooperation between the brotherly countries in different sectors, including economic and cultural areas.
He highly lauded Bangladesh for its voice over the establishment of the Palestine people's rights. "Bangladesh's position is very respectful," the Foreign Secretary quoted the King as saying.
The Prime Minister thanked the Saudi King for his cordial hospitality.
When she drew his attention to the problems of Bangladeshi workers in Saudi Arabia, the King said it is his duty to resolve those as Bangladeshi expatriates contribute to the socio-economic development of Saudi Arabia, too.
The Prime Minister invited the Saudi King to visit Bangladesh and he accepted it, Shahidul Haque said.