Bachchu to be buried in Chattogram Saturday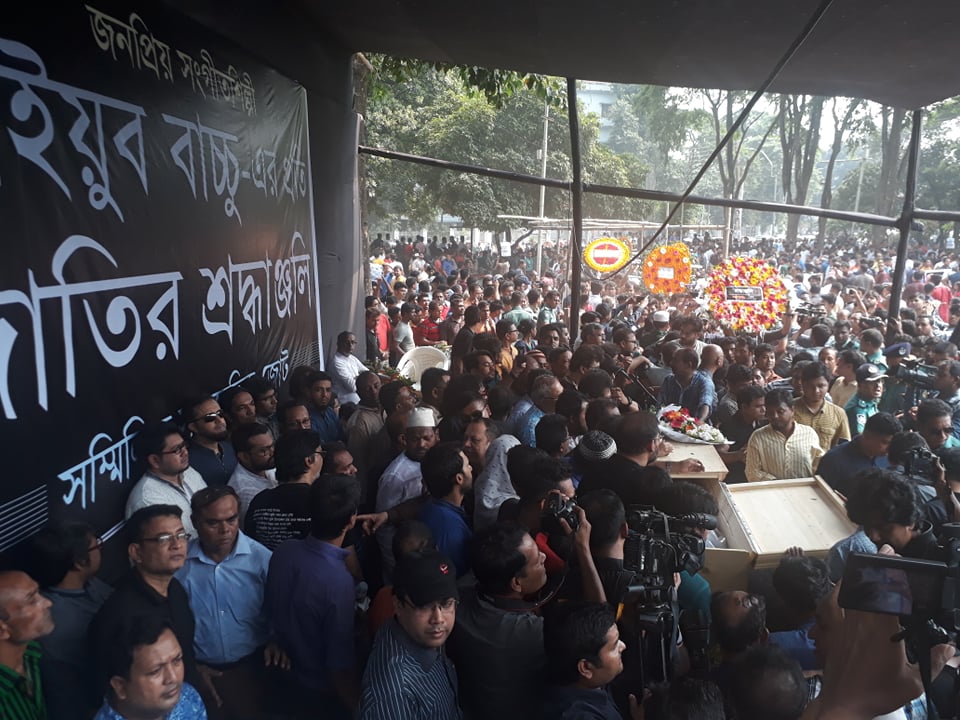 Dhaka, Oct 19 : People from all walks of life on Friday paid their last tributes to celebrated guitarist, songwriter, composer and singer Ayub Bachchu at the Central Shaheed Minar when millions of fans in every corner of the country and abroad are mourning the irreparable loss.
The body of the popular singer, carried by an ambulance, reached the Shaheed Minar around 10:25am.
The body was kept there until 12:30pm giving a chance to his fans, well-wishers and followers to see him for the last time.
Road Transport and Bridges Minister ObaidulQuader, Cultural Affairs Minister Asaduzzaman Noor, Sommilito Sangskritik Jote leaders including eminent drama personality Nasiruddin Yusuf Bachchu, Ayub Bachchu's colleagues, fellow musicians, artistes and cultural activists along with people from all walks of life gathered there to pay their respects.