One gets life term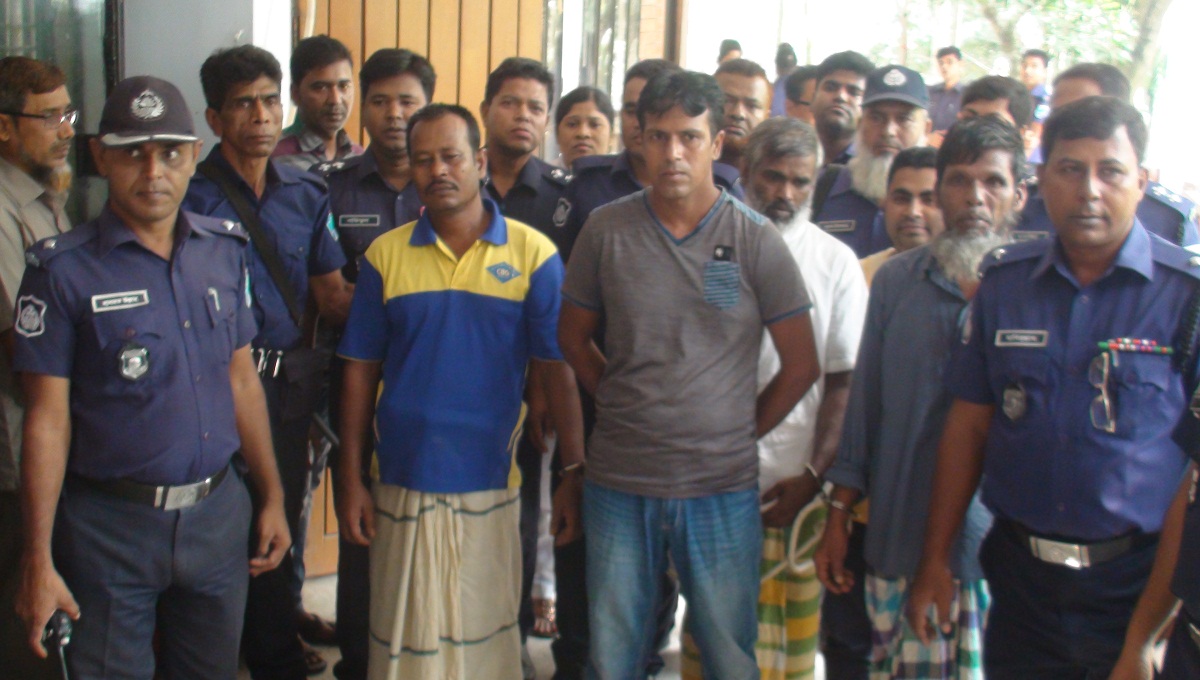 Manikganj, Oct 22 : A court here on Monday sentenced four people to death and another to life term imprisonment for killing a college student in Shibalaya upazila in 2015.
The condemned convicts are Badsha Miah, a resident of Shimulia village in Shibalaya upazila, Lal Miah, a resident of Bhatirchar village in Singair upazila, Azgar Chowdhury, a resident of Koshla village in Kotalipara upazila in Gopalganj district and Anwar Hossain, a resident of Auliapur village in Dinapur district where the lifer was AkhterHossain Jamal, resident of Hajirtek village in Kaliarchar of Narayanganj.
Among the convicts, Anwar and Azgar remained absconding.
The court also fined the condemned convicts Tk 20,000 each while the lifer TK 50,000, in default, to suffer one year more rigorous imprisonment.
According to the prosecution, Badsha  Miah brought his nephew Monir Hossain,  son of Parosh Ali of Shimulia village and an HSC student of Khan Bahadur Degree College, to Savar alluring his family to give him a job  on September 10, 2015.
Later, Badhsa hid Monir and demanded TK 20 lakh as ransom from his family.
As he did not get the money, he threw Monir into Bongshi river tying up his hands and legs with rope.
Later, Monir's mother Maleka Begum filed a case on September 11 with Manikganj Sadar Police Station.
Later, police arrested Badsha. According to Badsha's statement, police recovered Monir's dead body from the river after two days.
Police also arrested six others in connection with the murder.
After examining all the records and witnesses, district and sessions judge MdS hahidul Alam Jhinuk handed down the verdict acquitting three other accused.