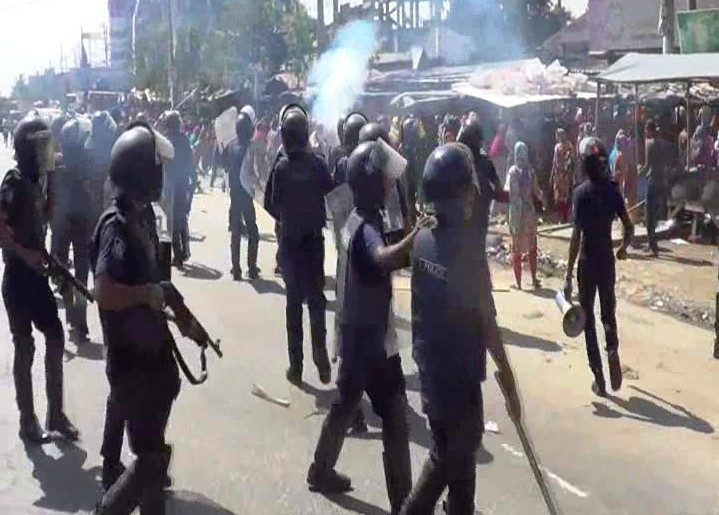 Narayanganj, Oct 22 : At least 40 people were injured in a clash between garment workers and members of law enforcement agencies in Naryanganj Export Processing Zone (EPZ) in Adamjee on Sunday morning.
Hundreds of workers of different factories started to gather from 7 am in front of the gate of the EPZ and demonstrated demanding their arrears and salary.
The unruly RMG workers also vandalised several vehicles plying on the road and also set a lorry afire.
On information, police came to the spot and lobbed tear gas shells to disperse the workers, triggering a chase and counter-chase took place between them.
At least 40 workers and five policemen were injured during the melee.
The workers were staging demonstrations blocking Adamjee-Narayanganj road until filing of the report at 1:20 pm.