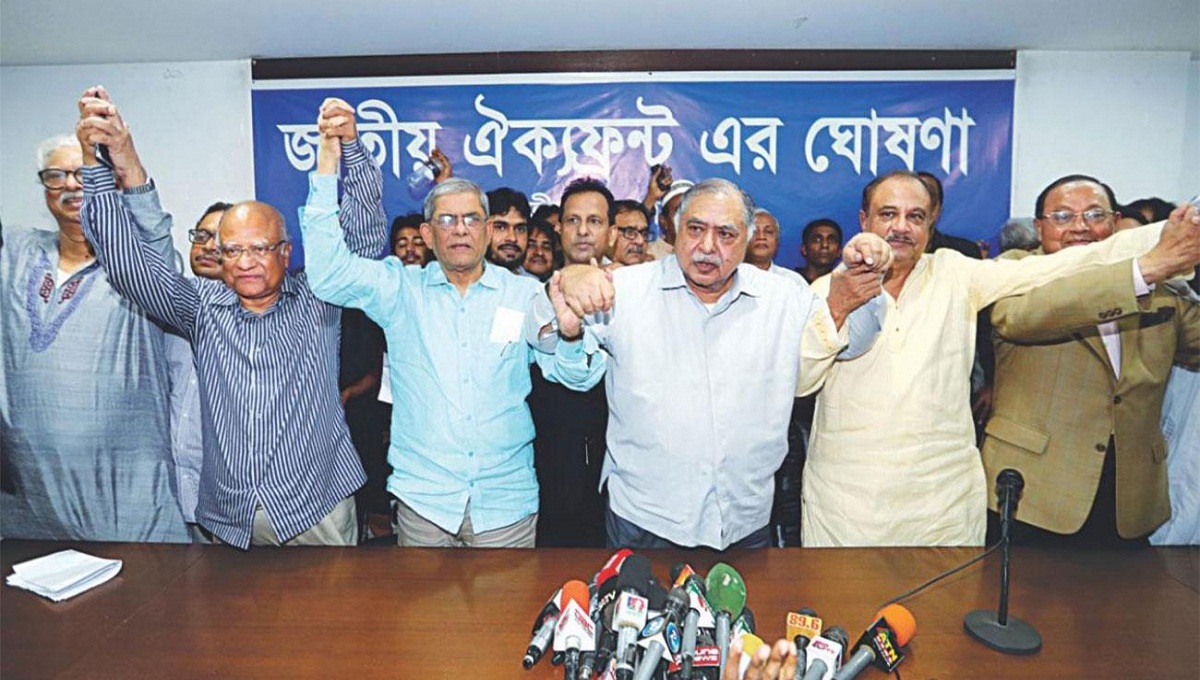 Dhaka, Oct 29 : After holding its public rallies in Sylhet and Chattogram, Jatiya Oikyafront led by Dr Kamal Hossain, has decided to hold another rally in the capital on November 2 to push for its seven-point demand, including holding the next national election under a non-party government.
On behalf of the Oikyafront, BNP senior joint secretary general Ruhul Kabir Rizvi announced the programme at a press conference at BNP's Nayapaltan central office here on Monday.
He said they will hold the rally either at Suhrawardy Udyan or in front of BNP's Nayapaltan central office subject to permission of the authorities concerned.
Earlier, the Oikyafront held two public rallies in Sylhet and Chattogram on October 24 and 27 respectively.
Dr Kamal Hossain on Sunday sent a letter to Prime Minister Sheikh Hasina seeking dialogue over the national election.
The Oikyafront sent another letter to Awami League general secretary Obaidul Quader urging the ruling party to engage in dialogue ahead of the election.