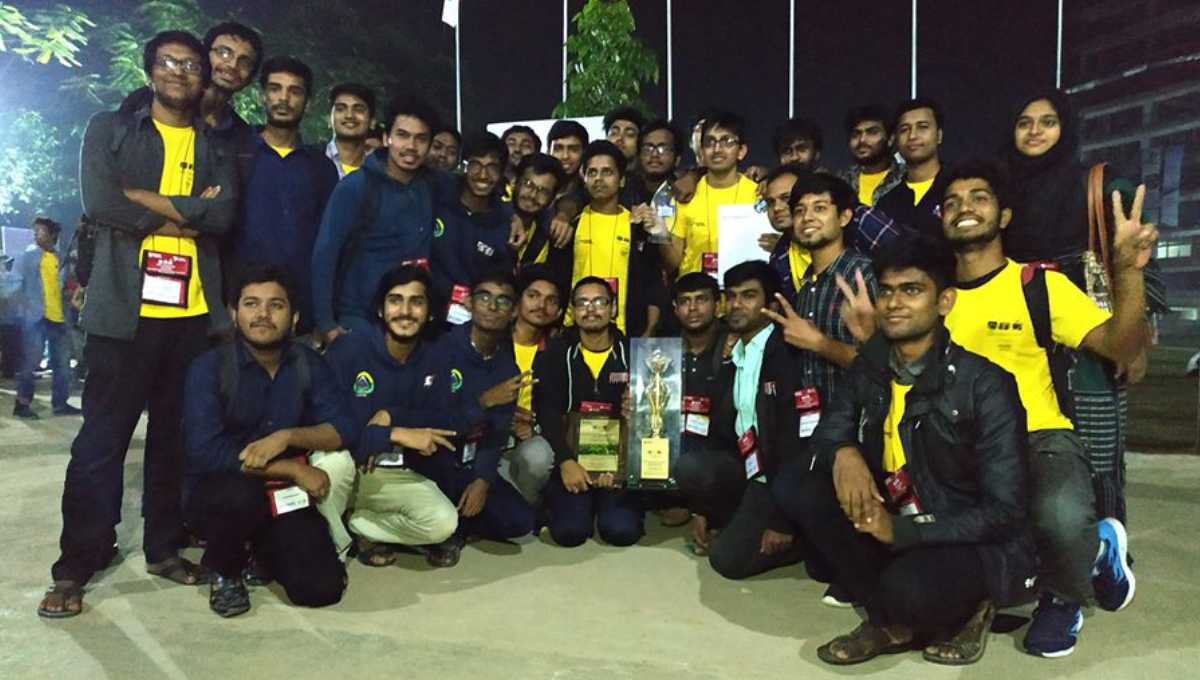 SUST Correspondent : A team of Shahjalal University of Science of Technology (SUST) titled 'SUST Descifrador' emerged as Dhaka Zone Champion of International Collegiate Programming Contest (ICPC) 2018.
'Blood Hound' from Bangladesh University of Engineering and Technology (BUET) and `Epinephrine' of Dhaka University (DU) stood 1st and 2nd runners-up respectively.
The international-grade programing competition of the Asia Zone was hosted by Daffodil International University (DIU) at their permanent campus in Ashulia on Saturday.
The programme was supported by ICT division of Post, Telecommunication and Information Technology Ministry and Bangladesh Computer Council (BCC) in association of ADN Edu services, SSL Wireless, Bangladesh Computer and Internet Society and ICPC Bangladesh chapter as co-sponsors.
The programme continued from 11 am to 4 pm with segments including technical talk, CSIS, fun events, award session and cultural performances.
University Grants Commission Chairman Professor Abdul Mannan inaugurated the event where DIU VC Dr S M Mahbubul Haq Mazumder and National Professor Jamilur Reza Chowdhury, among others, were present.