EC arranges EVM fair in city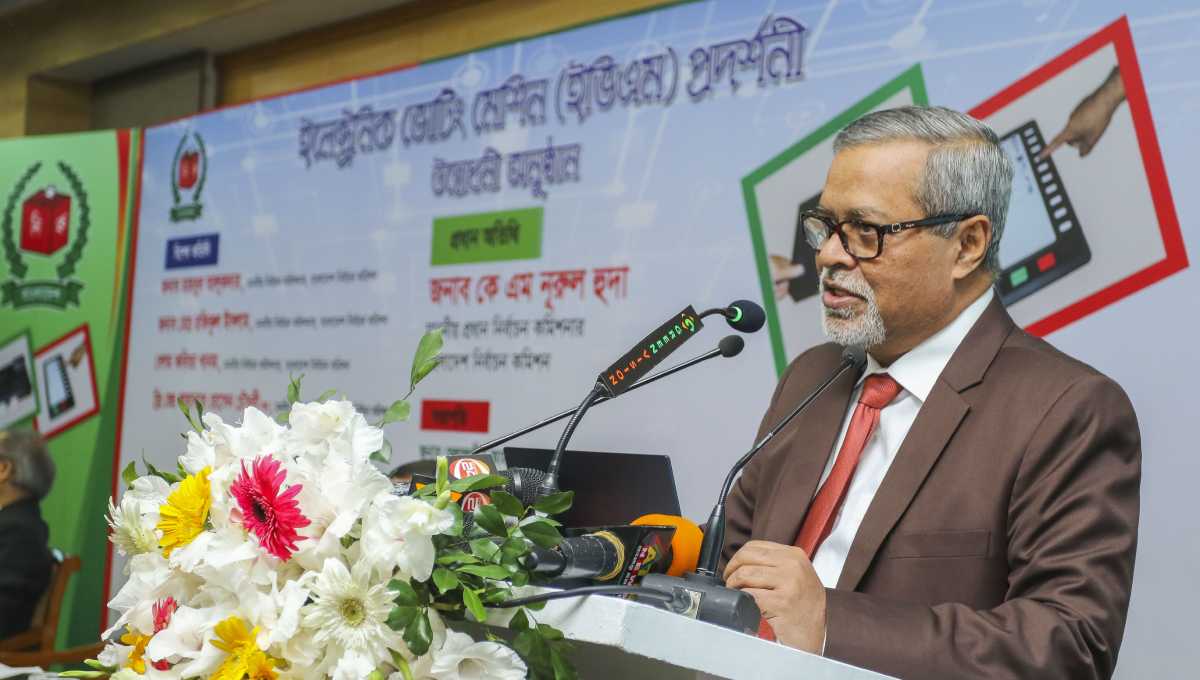 Dhaka, Nov 12 : Chief Election Commissioner KM Nurul Huda on Monday said there is no scope for the Election Commission to back off from the EVM use and this machine will be used on a limited scale in the national election.
"There's no scope to retreat from it (the use of EVM). We'll have to go ahead with these. We seek cooperation from all of you," he said while addressing the inaugural function of a daylong EVM fair here.
The Election Commission arranged the fair at Bangabandhu International Conference Centre to showcase the use of Electronic Voting Machines.
Addressing the function, the CEC said if the political parties want they can send experts to find out whether is any loophole in EVM. "We'll fix it, if any."
Pointing at the political parties, he said, "You, come together with technology experts if you have, and examine these. If we've any flaws, please help us correct those."
The CEC said no voter lodged any complaint about the EVM when the machines were used in the recent city corporation elections. "They (voters) were happy. If the voters are happy we're also happy," he said.
Election Commissioner Rafiqul Islam termed the traditional voting-casting system with ballot paper 'troublesome and time-consuming'.
"I can assure you that this (EVM) is one of the technically-sound machines," he said adding that there is no scope to hack or tamper the machine as it is totally an offline machine.
No fake voter can cast their votes with the EVMs and no one can stuff ballot boxes before the stipulated time, he mentioned adding that every voter will have to go through the biometric verification process to cast vote with the machine.
EC Secretary Helaluddin Ahmed presided over the event, while Director General of EC's National Identity Registration Wing Brig Gen Mohammad Saidur Islam made a presentation over the EVM.
At the fair, the Commission made arrangements for the people to cast mock votes with the demo EVMs through 15 stalls.
Earlier, the EC displayed the EVMs in the Development Fair 2018 (Unnayan Mela) held in October last in the capital and elsewhere across the country.