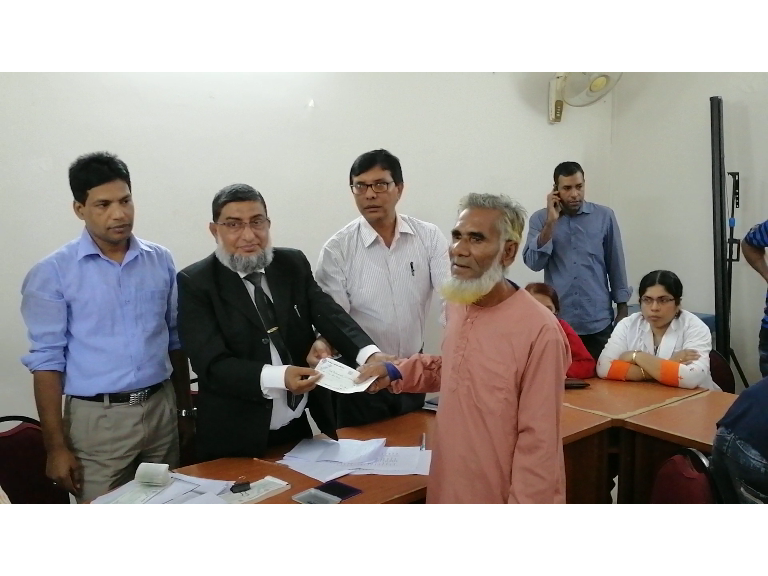 The check was handed over to the patients at a programme at the conference room of the hospital around 11 am in the presence of civil surgeon Doctor Khairul Alam.
Besides, the hospital authorities will give them treatment free of cost until their death.
On March 5, a total of 24 patients underwent cataract operations at the hospital and a day after the surgery all the patients were released. But a few hours after returning home 20 of them felt severe pain in their eyes due to infection.
Sensing danger, the hospital authority secretly took them to Islamia Eye Hospital and Vision Eye Hospital in Dhaka. Later, each of the 20 patients underwent surgery and their infected eyes were removed.
Earlier on April 1, the High Court issued a rule asking officials concerned to explain as to why the victims should not be given Tk 1 crore each as compensation after hearing a writ petition filed by lawyer Amit Das Gupta.
Later on October 22, the High Court directed the authorities of Impact Masudul Hoque Memorial Community Health Centre in Chuadanga and IRIS Enterprise, a medicines supplier, to pay Tk 10 lakh as compensation to each of the 20 victims who lost their eyesight following surgery at a health camp.