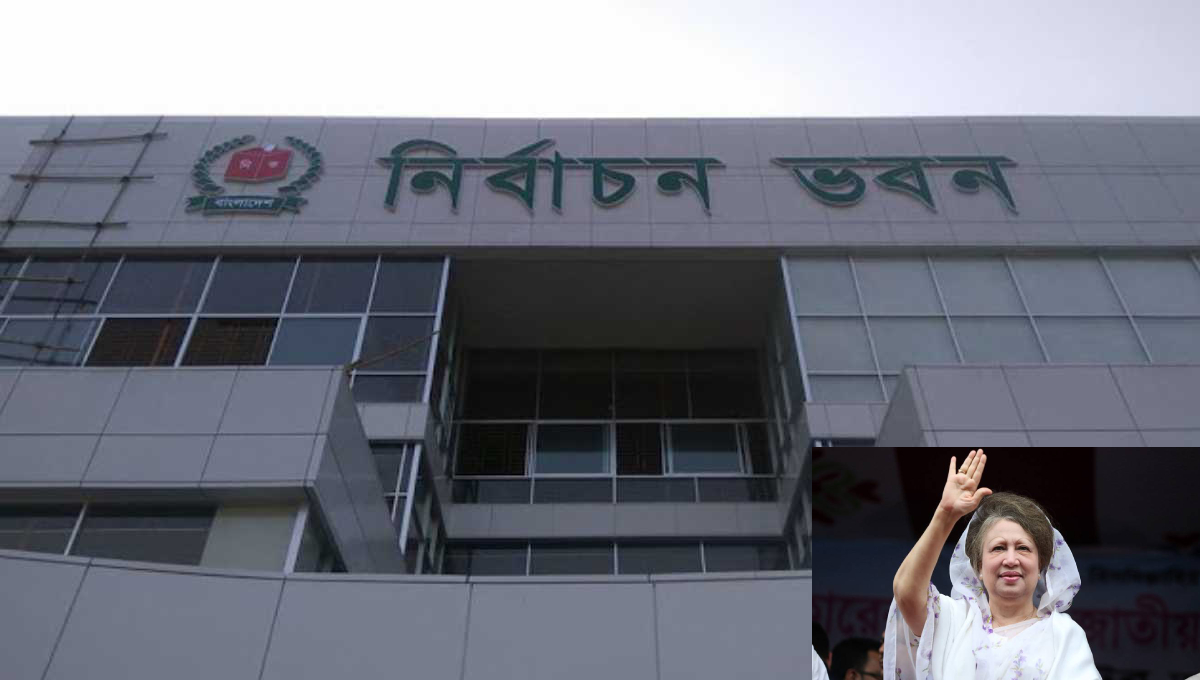 Dhaka, Dec 8 : BNP Chairperson Khaleda Zia is now unable to participate in the 11th parliamentary elections as the Election Commission on Saturday declared her all three nomination papers invalid.
The five-member Election Commission, led by Chief Election Commissioner KM Nurul Huda, announced the decision in the evening.
Four commissioners, including the CEC, rejected the petitions of the BNP chief filed challenging the decisions of returning officers cancelling her nomination papers while commissioner Mahbub Talukder granted the petitions.
Earlier in the day, the Commission had kept the decisions pending until 5pm on the petitions filed by BNP Chairperson Khaleda Zia.
Khaleda Zia filed nomination papers for three constituencies –Bogura-6 and 7 and Feni-1, but the returning officers concerned rejected her nomination papers for her conviction in graft cases.