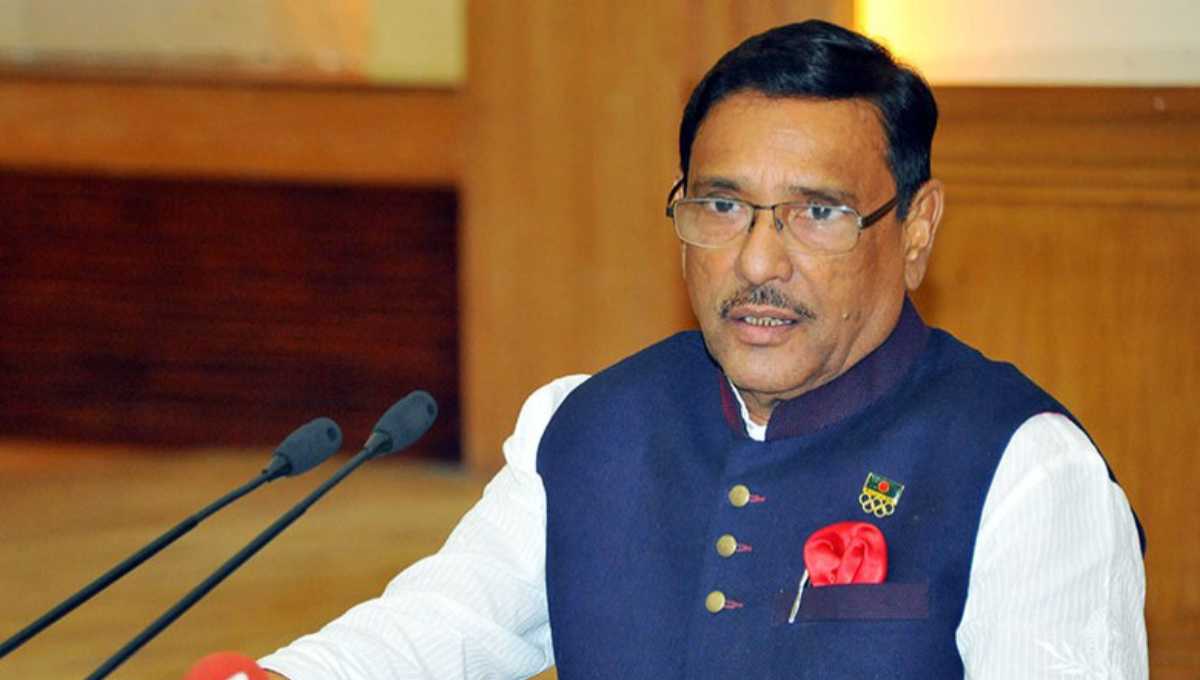 Noakhali, Dec 24 : Taking a jibe at BNP, Awami League General Secretary Obaidul Quader on Sunday said Khaleda Zia's party has already lost the game before losing it in the national election as it is now in a complete mess.
"The defeat of the anti-liberation forces in this country of freedom fighters is a must. BNP is a party of terrorism, corruption and killings …the people of this country have rejected them [BNP leaders]," he said.
Obaidul Quader, also Road Transport and Bridges Minister, was addressing a rally at Pilot High School ground.
Coming down heavily on BNP, Quader said if this party returns to power it will again set up 'Hawa Bhaban' and make the country champion in corruption again. "Prime Minister Sheikh Hasina has taken the country towards the path of light, but they'll take it back to the darkness if BNP comes to power."
About his own party, Quader said the problem of Awami League is that 'it wins before it really wins'. "You [party workers] please don't win before you really win."
The minister urged all to vote for the Awami League candidates in the national election to keep up the trend of development in the country.
Quader renewed his party's election pledge it made in its previous manifesto that at least one unemployed member of each family would get job if Awami League returns to power.
AL candidate of Noakhali-3 constituency M Morshed Alam and district AL vice-president Ataur Rahman Bhuiyan and other local leaders, among others, addressed the rally.