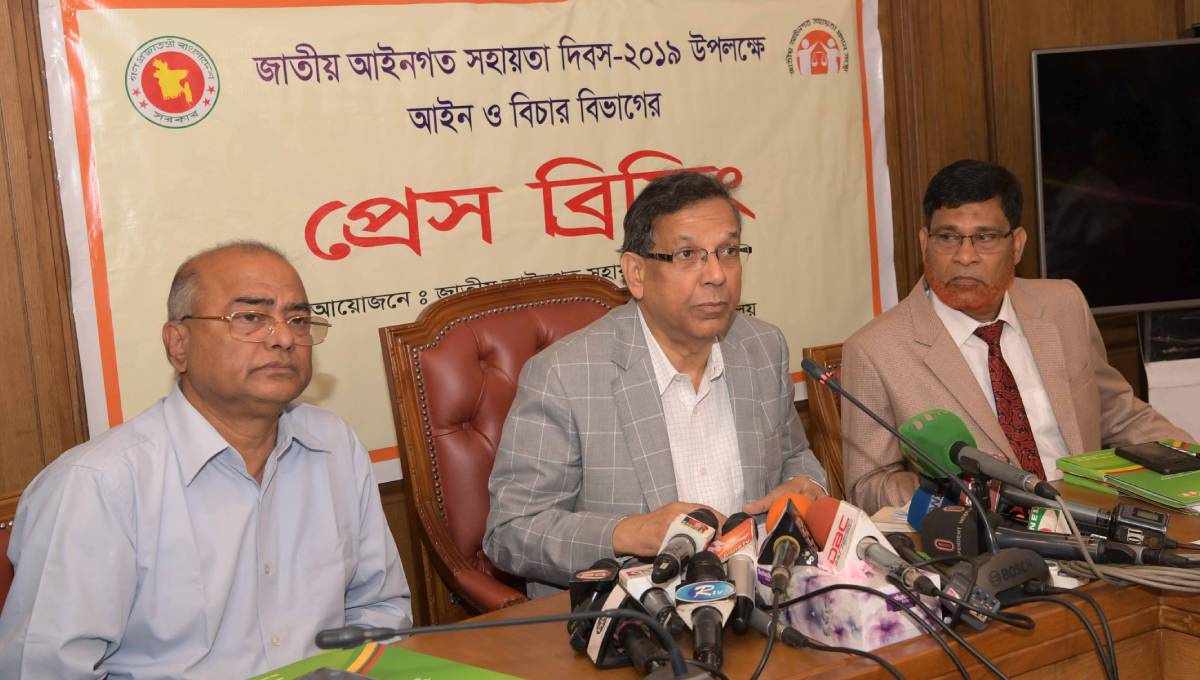 Dhaka, Apr 25 : Law Minister Anisul Huq on Thursday said that BNP Chairperson Khaleda Zia does not meet the criteria for getting legal assistance from the government.
People who are poor and unable to get justice for various economic and social reasons can get such services, he told reporters at secretariat marking the National Legal Aid Day.
"But Khaleda does not fall under any such category," he noted.
The former prime minister has been in jail since February last year after she was convicted of corruption. Recently, talks about her release on parole have surfaced but BNP leaders have clarified that it is up to Khaleda to decide.
When asked about Khaleda's parole, the minister said: "I know nothing about it."