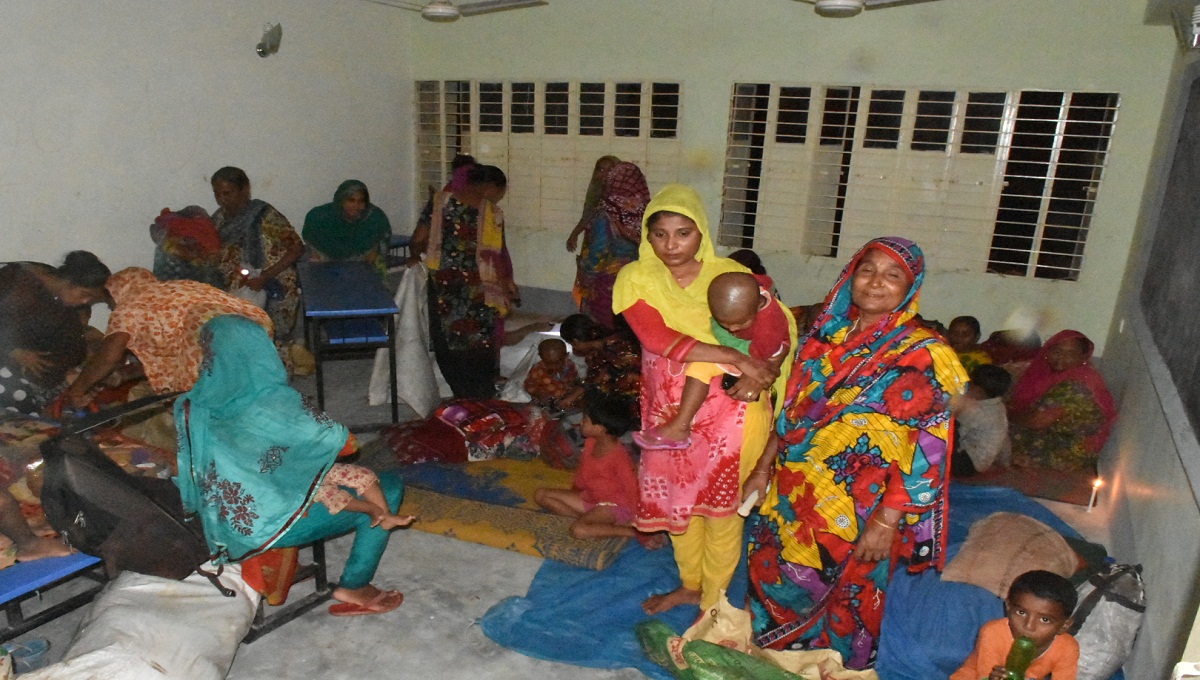 Dhaka, May 3 : State Minister for Disaster Management and Relief Dr Enamur Rahman has said 1,240,795 people have been evacuated to cyclone centres in coastal districts till Friday evening as very severe cyclonic storm 'Fani' weakened and is likely to reach Bangladesh on Saturday.
As many as 4,071 cyclone centres have been opened in 19 coastal districts while directives have been issued to use schools and colleges as shelter centres.
Some 2.01 lakh people took shelter in Khulna while 50,220 in Satkhira, 43,430 in Bagerhat, 25,000 in Pirojpur, 142,325 in Barguna, 3.5 lakh in Patuakhali, 8,120 in Barishal, 1.90 lakh in Bhola, 94,000 in Noakhali, 15,000 in Laxmipur, 15,000 in Feni, 51,000 in Chattogram, 10,000 in Cox's Bazar, 12,000 in Jhalakati, 5,000 in Chandpur, 15,000 in Shariatpur, 5,000 in Madaripur, 4,000 in Gopalganj, 4,500 people in Faridpur.
The state minister said the district administrations have been directed to take necessary measures to minimise the extent of damage by the severe cyclone.
Sufficient dry food, safe drinking water and medicine have been kept at the shelters, added Dr Enamur Rahman.
Very severe cyclonic storm 'Fani' weakened into severe cyclonic storm and it is likely to reach Khulna and southwestern part of Bangladesh between midnight and Saturday morning, the Met Office says in an updated forecast.
It was about 410 km southwest of Mongla port and 475 km southwest of Payra port at 6pm. The danger level remains 7 for the ports and the coastal districts of Bhola, Barguna, Patuakhali, Barishal, Pirojpur, Jhalakati, Bagerhat, Khulna and Satkhira.