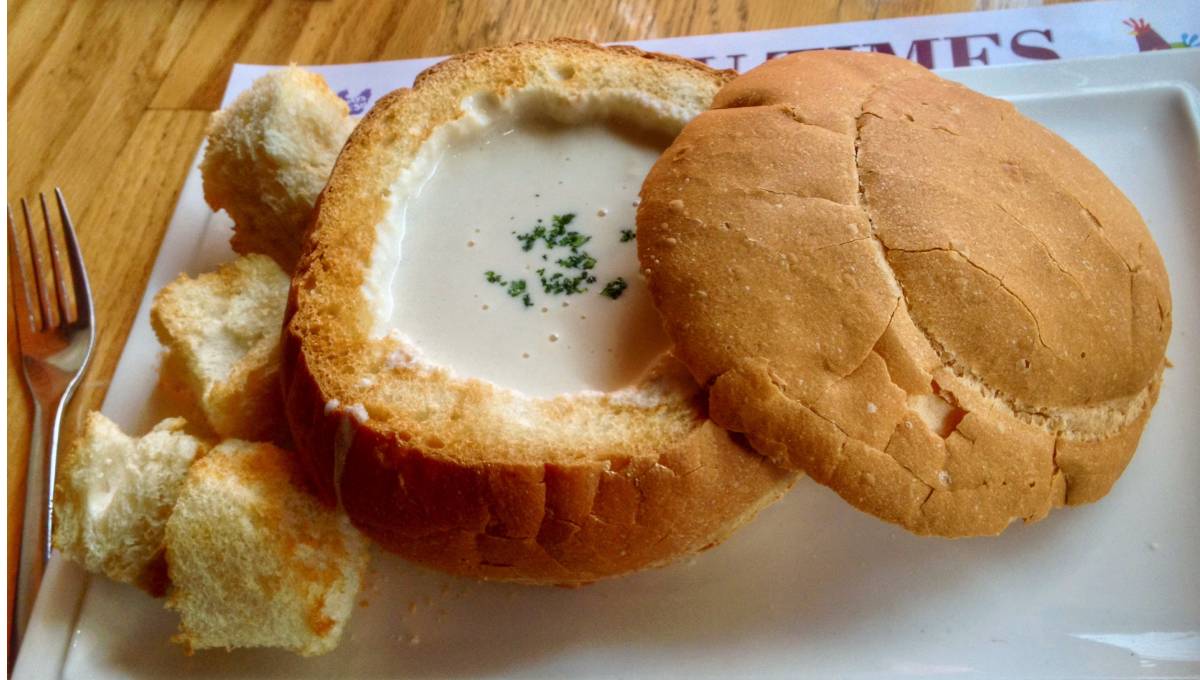 Dhaka, May 7 :  Bbq Bangladesh ('bbq' as they style it, standing for 'best of the best quality') is a family restaurant franchise which originated in Korea in 1995. Bbq Chicken, the No. 1 chicken brand in Korea currently has 350-plus stores in over 50 countries around the world like US, China, Singapore, Vietnam, Turkey and many others. It is the same company BBQ Premium Cafe, which branches out beyond chicken to a menu that features pasta, pizza, spaghetti, salads and more. In Bangladesh it started out with a space on Gulshan Avenue but now it has outlets in Banani 11, Dhanmondi as well as Uttara.
On separate occasions I have tried their Jamaican as well as their Korean meal options, of which I was personally more satisfied with the latter, thanks largely to its Charbroiled Chicken's unique flavour. I would go into the finer details, but today's review is actually focused exclusively on 2 items on the menu: the popular Pane Mushroom Soup and the Pane Cream Pasta.
While browsing the menu, the photo given caught my attention. Being curious as I always had a habit of dipping bread in soup and eating it, I ordered it. Cream-based mushroom soup inside a soft and crispy bread bowl, it tasted unusually incomparable. After that till now, I have not yet found this dish anywhere else except for the bbq Bangladesh. This food item is the sole reason for my repeated visits to bbq Bangladesh.
My strong liking for the Pane Soup made me want to taste this pasta. I was disappointed with it. The pasta was loaded inside a bread bowl with shrimp and beef bacon. I liked the pasta but the bread was stale. Would have tasted better if the bread bowl was fresh.
Bbq Bangladesh usually offers a range of platters. During the month of Ramadan in the previous years I have observed them offering healthy and good value for money platters which prove particularly attractive to students or others on a low budget. In addition to this, they usually throw in the typical 2-for-1 offers    on certain platters at Seheri. With Ramadan knocking on the door, the fast-paced and highly competitive restaurant/dining industry will be gearing up to bring their 'A' games and do some brisk business in the coming weeks. You can be sure bbq Bangladesh will have some tricks up their sleeve, or underneath their aprons as well.