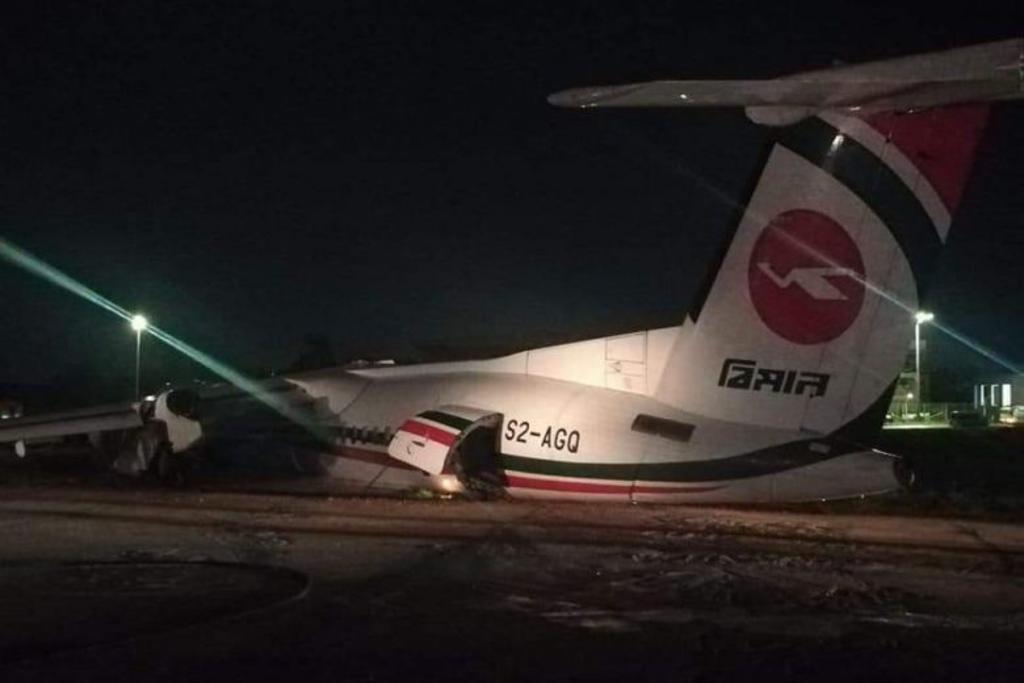 Dhaka, May 9 : The national flag carrier formed a committee on Thursday to investigate the crash landing of a Biman Bangladesh Airlines flight at Myanmar's Yangon Airport.
The six-member committee is headed by chief of flight safety Captain Shoeb Chwodhury, said Biman General Manager (Public Relations) Shakil Meraj.
Meanwhile, the Civil Aviation Authority Bangladesh (CAAB) formed a separate investigation committee to look into the incident. Details about the body were not immediately available.
A Biman flight from Dhaka skidded off the runway while landing at Yangon Airport on Wednesday evening due to inclement weather, injuring a number of people on board.
Fourteen of the injured have been hospitalised in Myanmar, Meraj said. Four have been released.
"Biman will ensure the highest treatment of the injured," he said.