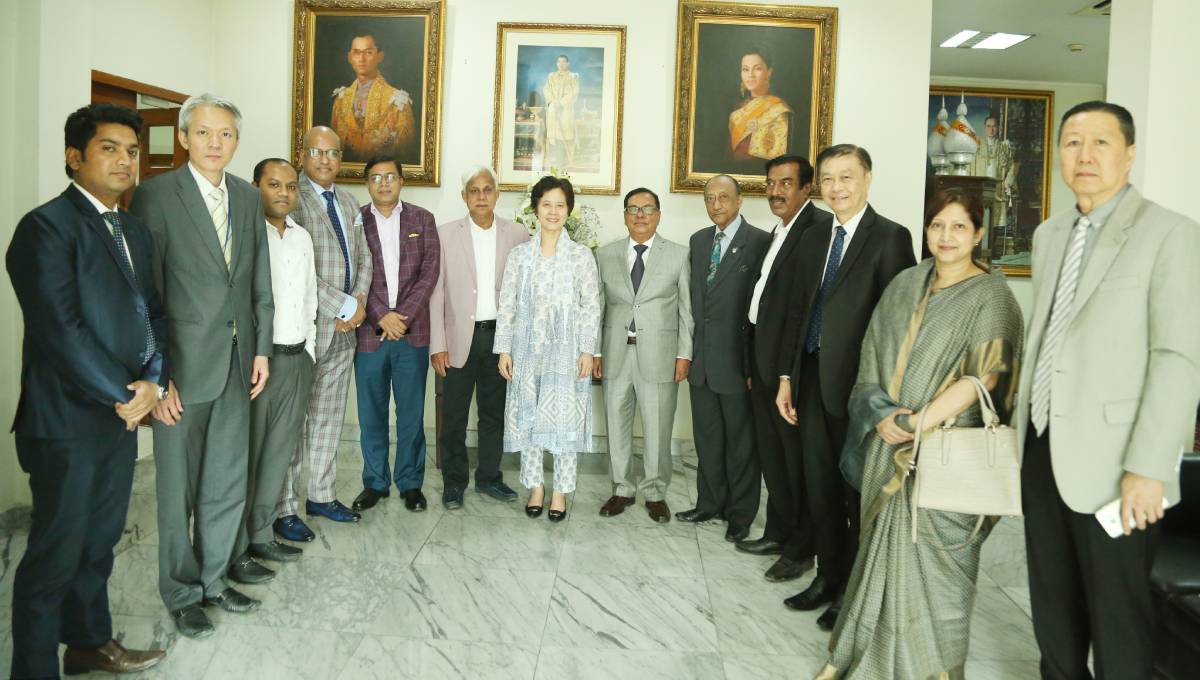 Dhaka, May 9 : Newly-appointed Thai Ambassador to Bangladesh Arunrung Phothong Humphreys has sought more Bangladesh-Thai joint ventures to further strengthen trade and economic ties between the two countries.
The envoy made the call when the Board of Directors of the Bangladesh-Thai Chamber of Commerce and Industry (BTCCI) led by its President Mohammad Shahjahan Khan met her recently, said a press release on Thursday.
The bilateral chamber also placed some proposals for enhancing bilateral trade and investment relationship between Bangladesh and Thailand.
Issues like making easier business policies, BTCCI's more involvement to hold trade fair in Thailand, including more duty-free access of Bangladeshi products, working jointly for Thai Special Economic Zone in Bangladesh, relocating labour intensive industries in Bangladesh were discussed at the meeting.
The Thai Ambassador thanked the Board of Directors as it came forward for the discussions of bilateral issues of Bangladesh and Thailand and assured with all-out cooperation for enhancing bilateral relationship between Bangladesh and Thailand.
The BTCCI President said Bangladesh and Thailand are tested friends and the ethnic historical and cultural ties of both the countries went back to years ago.
She said the investment of some Thai big companies in Bangladesh is the proof of Thailand's interest to consider Bangladesh as an investment destination.