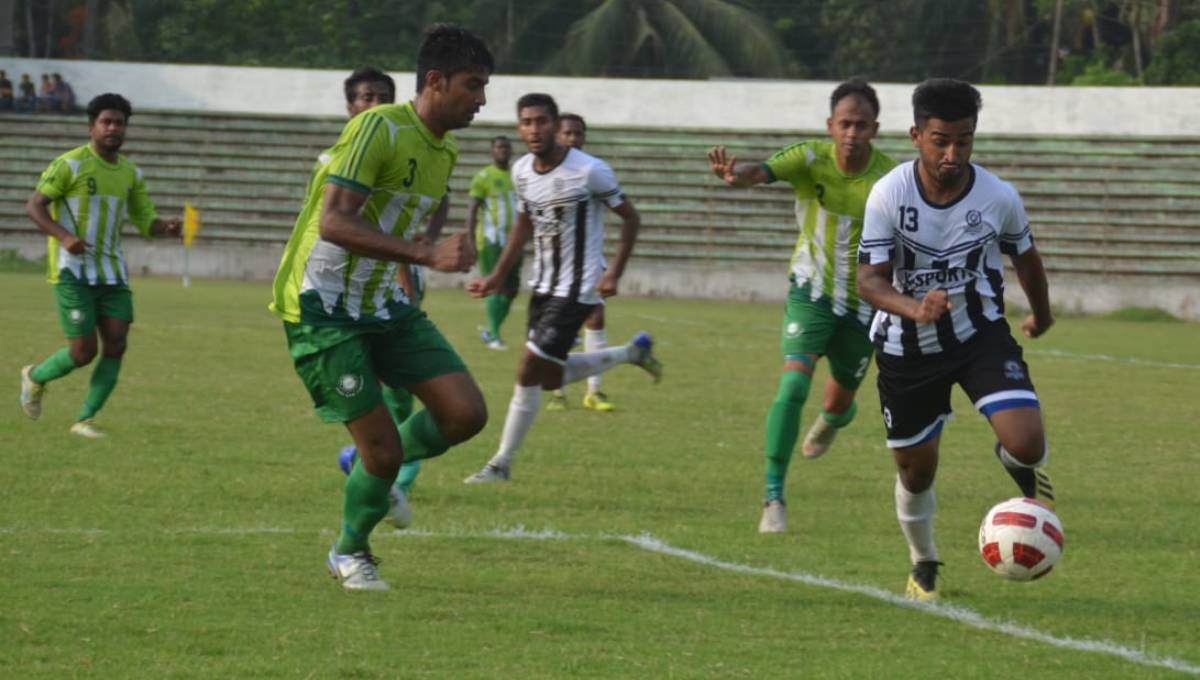 Dhaka, May 10 : Dhaka Mohammedan SC registered a 2-1 win over bottom-placed Team BJMC in their opening 2nd phase match of the Bangladesh Premier League (BPL) Football at the Shaheed Bulu Stadium in Noakhali on Friday.
With the day's win, Mohammedan advanced to the 11th slot earning 9 points, one point ahead of Brothers Union FC.
Japanese midfielder Uryu Nagata and Malian forward Souleymane Diabate scored one goal each for Dhaka Mohammedan while Uzbek forward Mukhamedov Otabek netted the lone goal for Team BJMC.
Otabek put Team BJMC ahead in the 3rd minute (1-0).
But Nagata levelled the score in the 21st minute when Dhaka Mohammedan were awarded a penalty by referee.
After half time, Diabate sealed the fate of the match by scoring second goal for Dhaka Mohammedan.
In the 61st minute, the Malian forward netted the ball from a pass by Sheikh Galib Newaz (2-1).
With the loss, Team BJMC suffered their 9th defeat in the ongoing BPL.