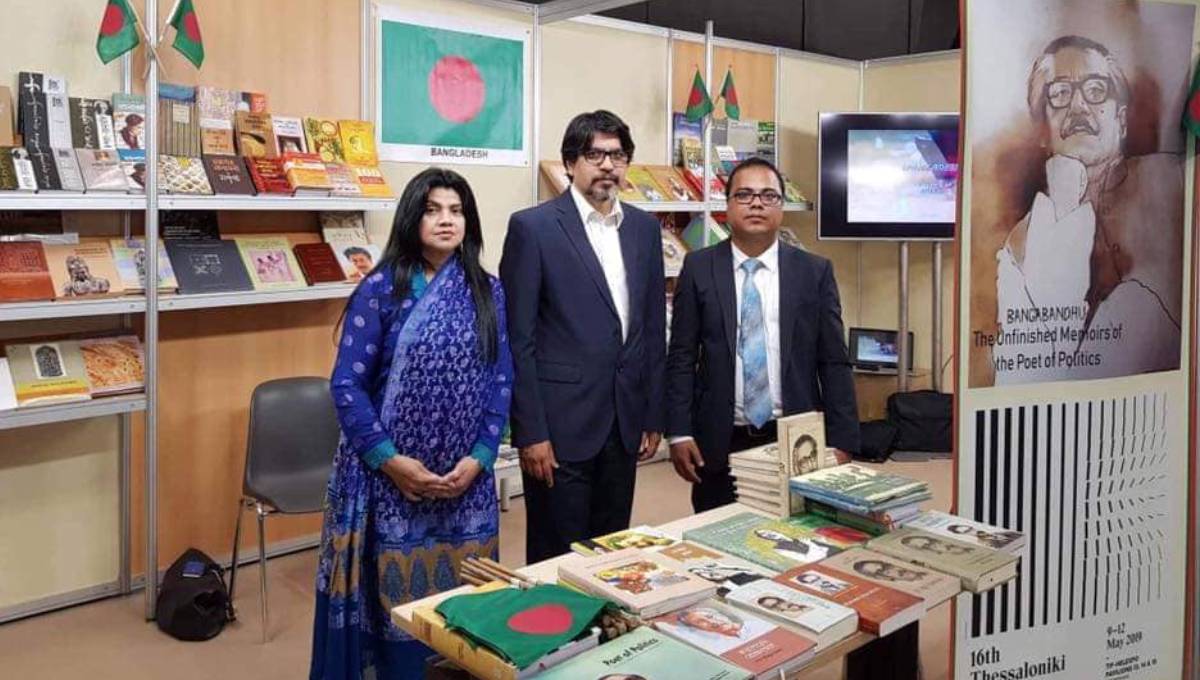 Dhaka, May 10 : Bangladesh Embassy in Athens has made a presentation on Father of the Nation Bangabandhu Sheikh Mujibur Rahman's "The Unfinished Memoirs" at the Thessaloniki Book Fair.
Thessaloniki Book Fair, inaugurated on Thursday, is not only the largest book fair in Greece but also the biggest in the entire Balkan region.
"We called it – Bangabandhu: Unfinished Memoirs of the Poet of Politics," said Bangladesh Ambassador to Greece M Jashim Uddin who made a presentation on the book.
This is for the first time the Embassy made such a presentation in front of a Greek audience.
More than 300 publishing houses from 20 countries are representing in the fair that will conclude on May 12.
Thousands of people are expected to visit the fair during these four days. The Bangladesh Embassy is participating in the fair for the third time.
"The videos on Bangladesh displayed all day long have Greek subtitles. The books displayed are representative of our rich literature," said the Ambassador in a Facebook message.
A separate presentation was made on National Poet Kazi Nazrul Islam.