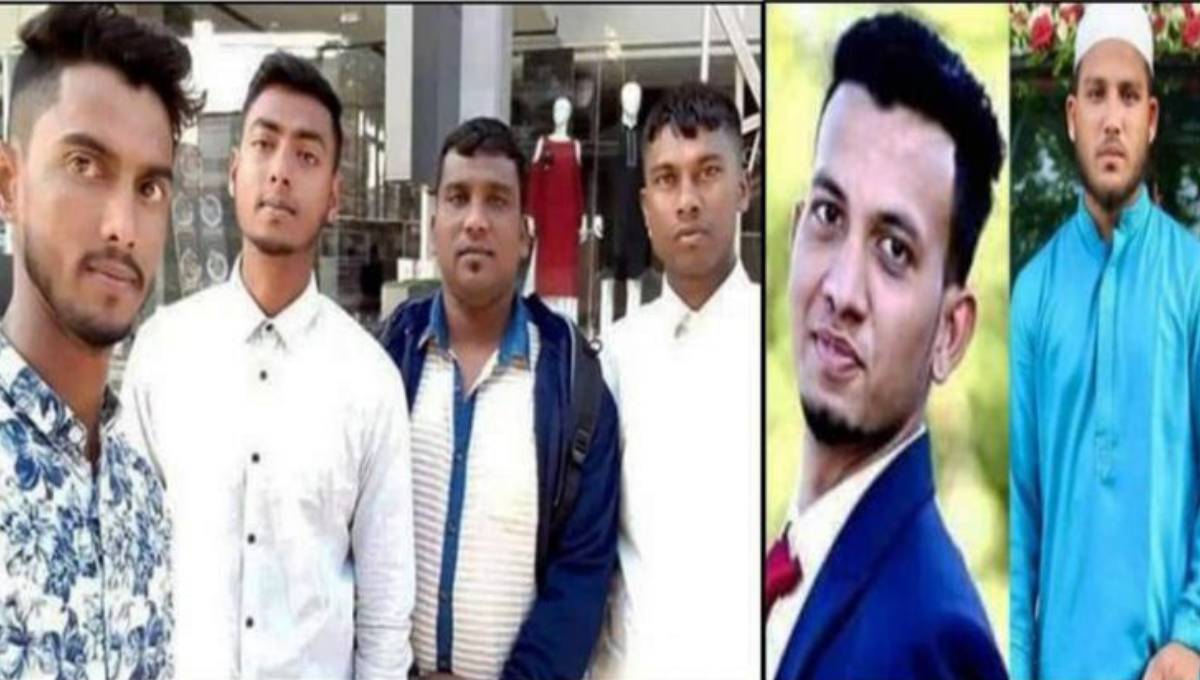 Sylhet Office : The identities of six Bangladeshis drowned in Friday's boat capsize in the Mediterranean Sea while attempting to reach Europe from Libya have been confirmed.
The deceased were identified as Ahsan Habib Shamim, 19, and his brother-in-law Kamran Ahmed Maruf, 23, hailing from Kulaura upazila in Moulvibazar, Abdul Aziz, 25, son of Harun Miah, Ahmed, 24, son of Montu Miah, and Liton, 24, son of Siraj Miah of Muyidpur village in Fenchuganj upazila in Sylhet.
However, the name of another victim has not been confirmed yet.
Mongi Slim, the head of Tunisia's Red Crescent, said on Saturday that around 75 migrants had left Libya's Zouara on the boat.
The BBC Bangla, quoting other agencies, claimed that most of the victims were Bangladeshis.
Slim told the Associated Press that only 16 people have been rescued by a Tunisian fishing boat and 14 of them are Bangladeshis.
Many Bangladeshis choose the risky way to reach Europe in the hope of a better life. A number of them often die in the seas.