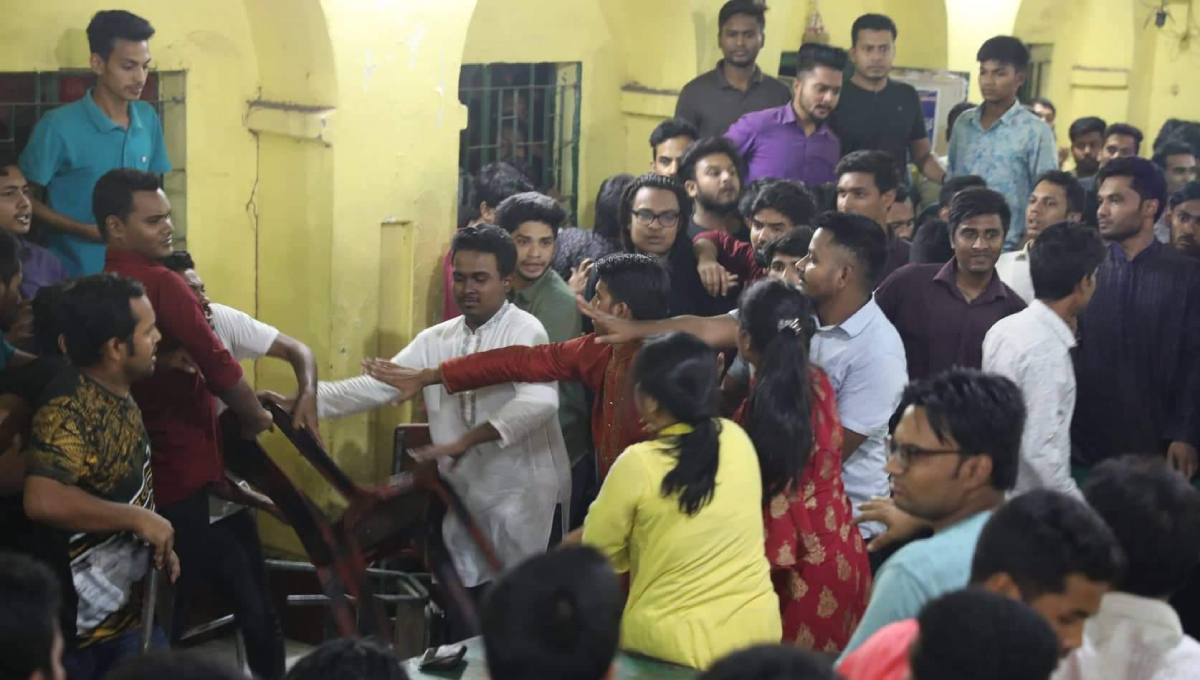 Dhaka University, May 13 : At least seven people were injured during a clash between two opposing factions of Bangladesh Chhatra League (BCL) at Madhu's Canteen of Dhaka University on Monday evening.
Earlier in the afternoon, a 301-member central committee of BCL was announced through a press release,  leading to a group who were deprived of desired posts to protest and reject the newly-announced body.
Witnesses said the clash came to a head when the deprived group held a press conference at Madhu's Canteen to announce their rejection after iftar.
While the press conference was in progress,  supporters of BCL President Rezwanul Haque Chowdhury Shovon and General Secretary Golam Rabbani are alleged to have launched the attack disrupting the press conference as the two groups chased each other around the venue.
The agitation left seven BCL members injured.
BCL's former Publication Secretary Saif Babu, on the side of the deprived group, said "We are working for BCL at the grassroots level for long time but the newly formed committee failed to value us, so we are rejecting the new committee."
Earlier on July 31, the ruling party's powerful student wing BCL named its president and secretary to the new central executive committee, a smaller group within the central committee with executive authority.