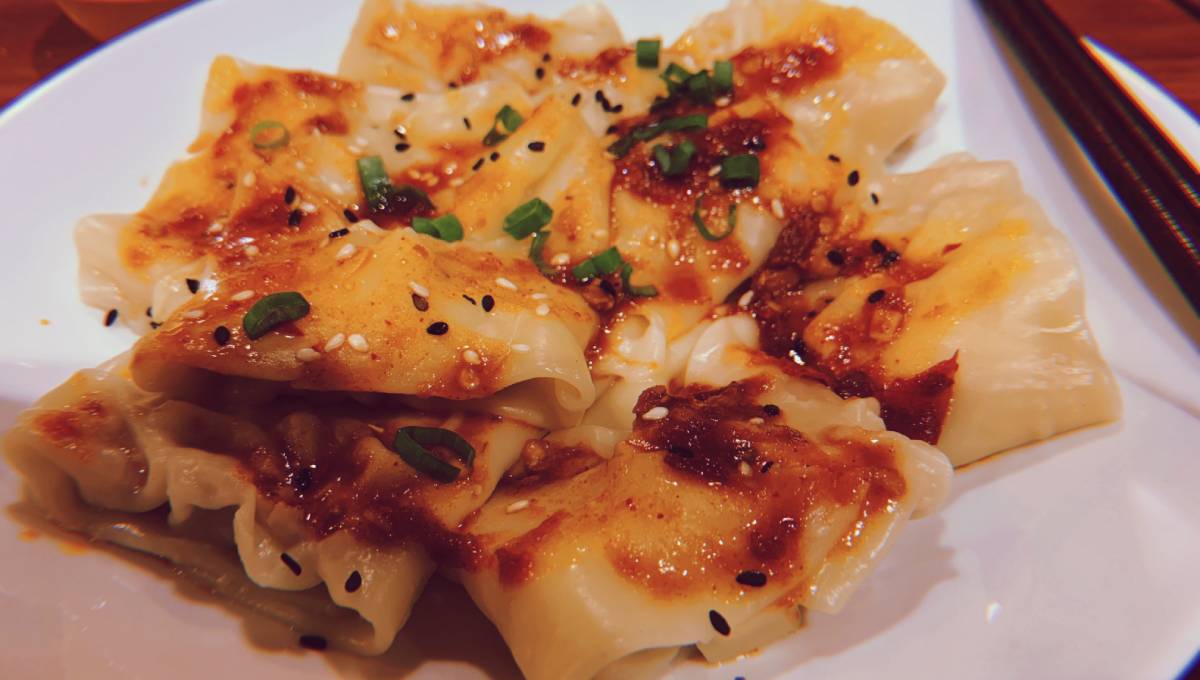 When foodies like me hear the area name Mohammadpur, they think about the famous places like Mostakim, Muslim, Selim, Bihari Camp and few others for Beef and Chicken Chaap, Luchi, Brain Fry, Tehari and Biriyani. Sad to say that over the past 10 – 15 years the quality of the food has deteriorated. Their exceptionality does not exist anymore in terms of quality but their names and the restaurants do. I never heard about any other cuisine restaurant in that area but to my surprise, during my recent visit to Mohammadpur, I came across this Korean restaurant named Cookers & Co.
Surprisingly they offer a wide range of ramen like Cold Beef Ramen, Saitama Ramen, Cheese Ramen and few others, flavoured noodles as well as dumplings. They have a BOGO offer for Cheese Ramen (costs around BDT 399+) till the May 15, 2019 so we thought of ordering that along with Chili Wonton (costs around BDT 299+).
  Cheese Ramen
The dishes were served right on time before iftar. When served, the Cheese Ramen had two slices of cheese as well as a poached egg. The noodles of the ramen used was simply none other than the Maggi noodles. We were slightly disappointed with it even though our tummies were full after eating it. On the other hand, the Chili Wonton tasted remarkably delicious. Their specialty was the unique soy sauce which tasted tangy sweet. Hence it complimented well with the Chili Wonton.
Even though the quality of the ramen was not upto the mark compared to those of the other places where I tasted but I will still say that the existence of a Korean restaurant is indeed a wonderful surprise for the residents of Mohammadpur. I hope to see more Korean and Japanese restaurants there besides the famous Bengali cuisine food!