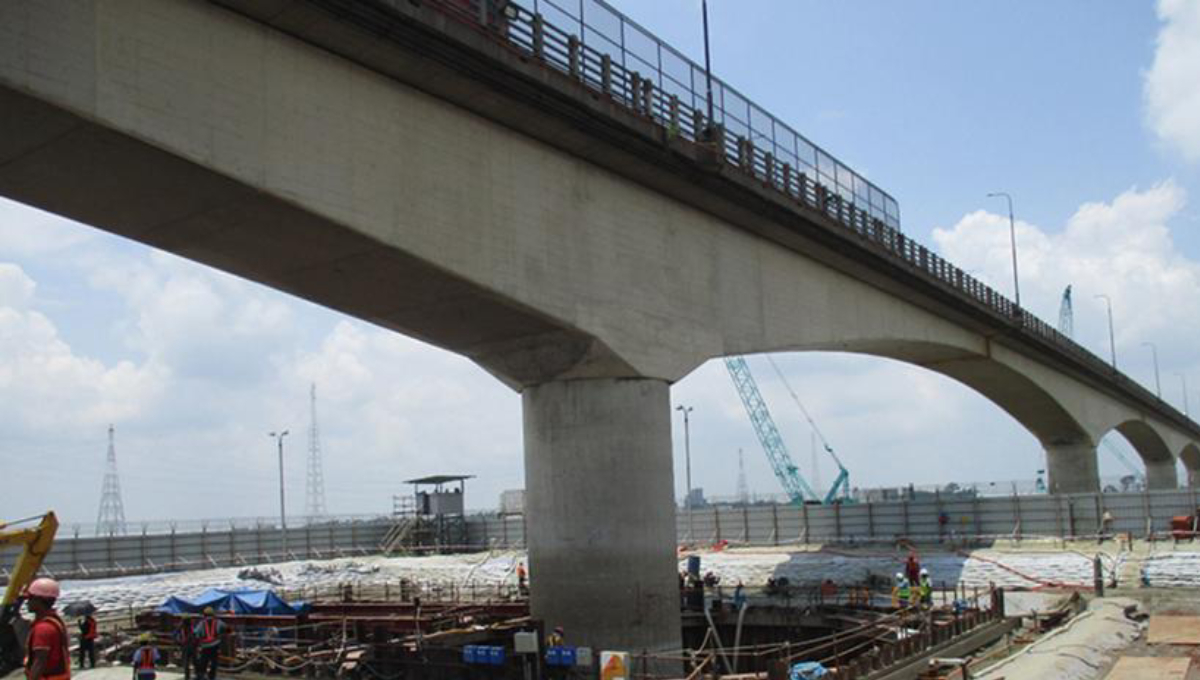 Dhaka, May 15 : All the three new bridges — 2nd Kanchpur, Meghna and Gumti—will be opened to traffic before the upcoming Eid-ul-Fitr.
Finance Minister AHM Mustafa Kamal said this while briefing reporters following a meeting of the Cabinet Committee on Public Purchase on Wednesday.
The meeting, chaired by the Finance Minister, approved a proposal on raising the cost of the three important bridges by Tk 78.02 crore.
He said the construction works on the three bridges have been completed and those are now ready for vehicle movement.
"Prime Minister Sheikh Hasina is also eagerly looking for opening these bridges before the Eid-ul-Fitr," he told the journalists.
The committee approved a total of six procurement proposals of different ministries.