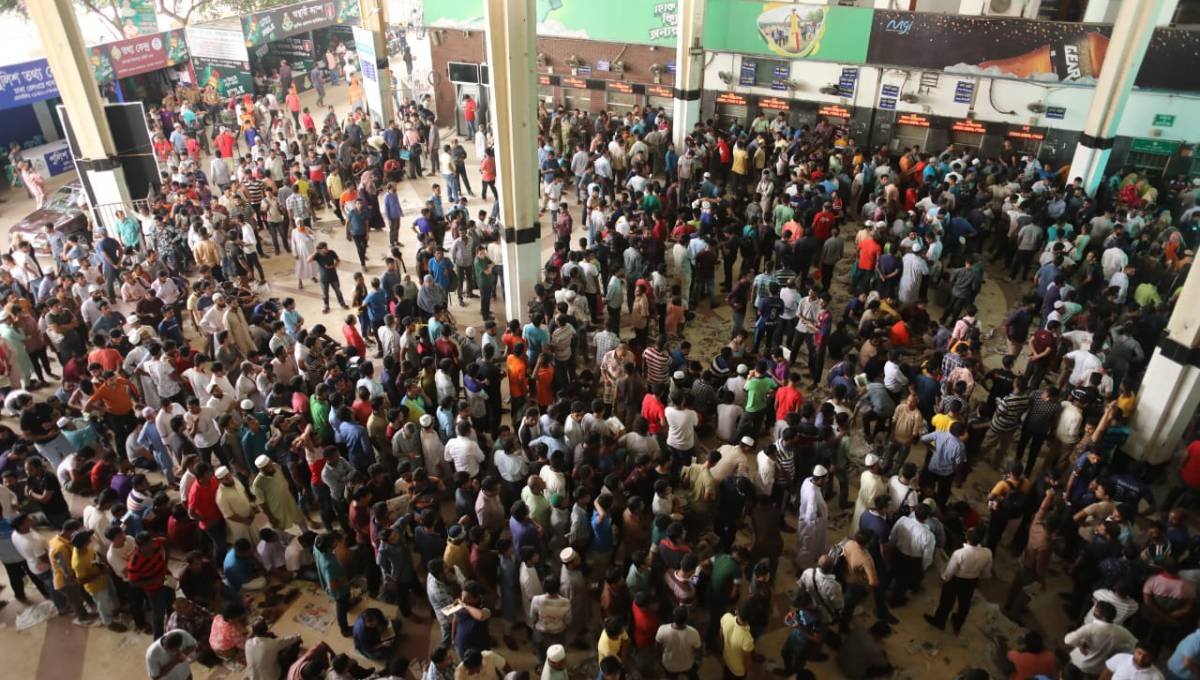 Tickets for May 31 are being sold on the first day.
This year, the crowd is smaller compared to previous years as tickets are being sold at different places.
But even so, many people said they had been standing in queue since Tuesday midnight and early Wednesday.
Tickets can be purchased through mobile apps too. A number of people said that they failed to buy tickets using apps.
While visiting Kamalapur, Railways Minister Nurul Islam Sujan said if people fail to buy tickets through apps, then the remaining tickets will be sold at the counters after May 27.
More than 5,000 tickets had been bought using the apps, he said.
Tickets for June 1, 2, 3 and 4 will be sold on May 23, 24, 25 and 26 respectively.
Besides, return tickets for June 7, 8, 9, 10 and 11 will be available on May 29, 30, 31, June 1 and 2 respectively.
The ticket sale began at 9am and will continue until 5pm. Each person can buy a maximum of four tickets.
Tickets to the western region are being sold at Kamalapur and those to Chattogram and Noakhali are available at the Airport Railway Station.
People planning to travel to Mymensingh and Jamalpur are purchasing tickets from the Tejgaon Station.
Tickets for Netrakona-bound Mohonganj and Haor Express are available at Banani station while those for Sylhet and Kishoreganj are available at Old Rail Bhaban in Fulbaria area.
During the Eid, eight pairs of special trains will run on different routes.