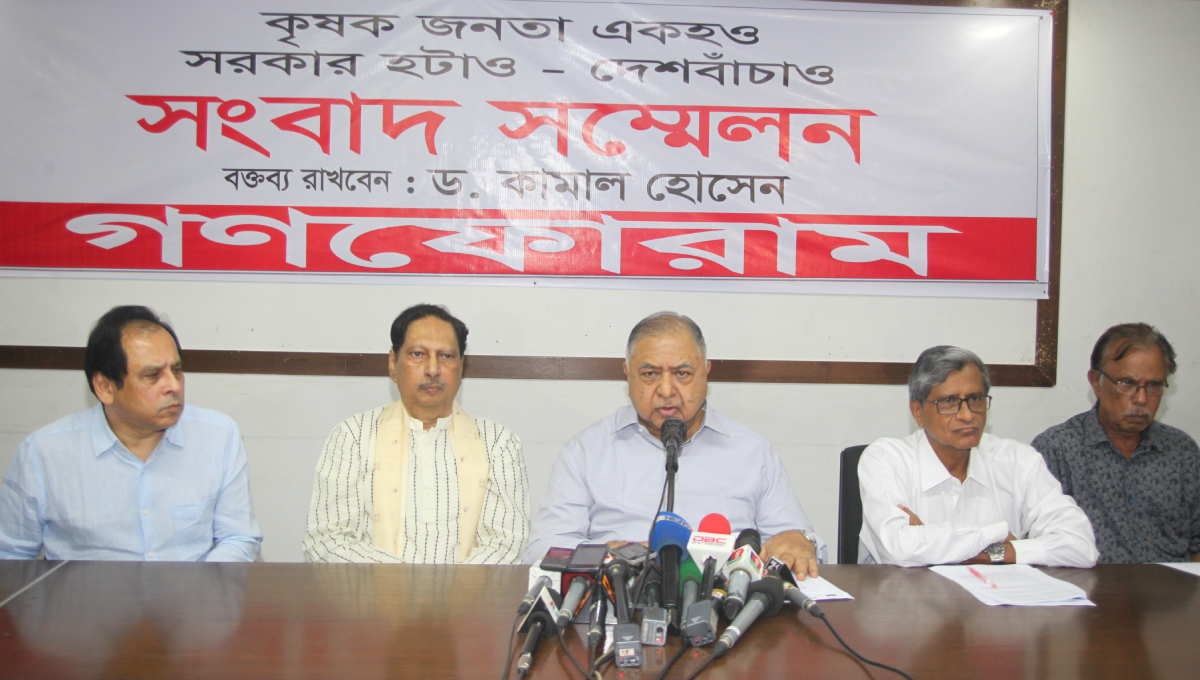 Dhaka, May 22 : Gonoforum President Dr Kamal Hossain on Wednesday alleged that farmers are not getting the fair prices of paddy due to the lack of an agricultural policy and government's "irresponsibility".
"It's unimaginable that farmers are being punished for bountiful paddy production. They're now being forced to set fire to paddy fields for not getting the fair prices of their produces. This crisis is created as the government has no agricultural policy," he said.
Speaking at a press conference arranged by Gonoforum at the Jatiya Press Club, Dr Kamal also said farmers are unable to recoup their production cost by selling the paddy they produced due to the "failure and irresponsibility" of the government.
"They (govt) are showing irresponsibility towards all the sectors. We can call it as an irresponsible government. They've no sense of responsibility for farmers and the country's citizens. Their irresponsible attitude is the key reason behind the crisis in the agriculture sector," he said.
The Gonoforum chief also said the government has no statistics about the number of farmers and their production capacity as it did not conduct any agricultural census.
Describing the government as an unelected one, he said people have no confidence in it. "People also need to understand that they're now paying heavy prices for bearing such an unelected government."
Dr Kamal said the current government is ignoring the country's people by imposing its rule on them by violating the constitution. "It's now imperative to install a representative government through a fair election as quick as possible."
He called upon people to get united to restore democracy and overcome the current situation in the country.
Gonoforum executive president Prof Abu Sayeed placed some recommendations for ensuring the fair prices of paddy for formers and overcoming the current crisis.
The party's proposals include procuring paddy directly from farmers by setting up procurement centres at different hart-bazaars at the union level, introducing modern marketing system, diversifying crops, providing incentives to farmers, introducing crop insurance and giving farmers soft and low-interest loans.
Gonoforum general secretary Reza Kibria said the government should remove the middlemen's interference in procuring paddy by procuring the crop directly from farmers.