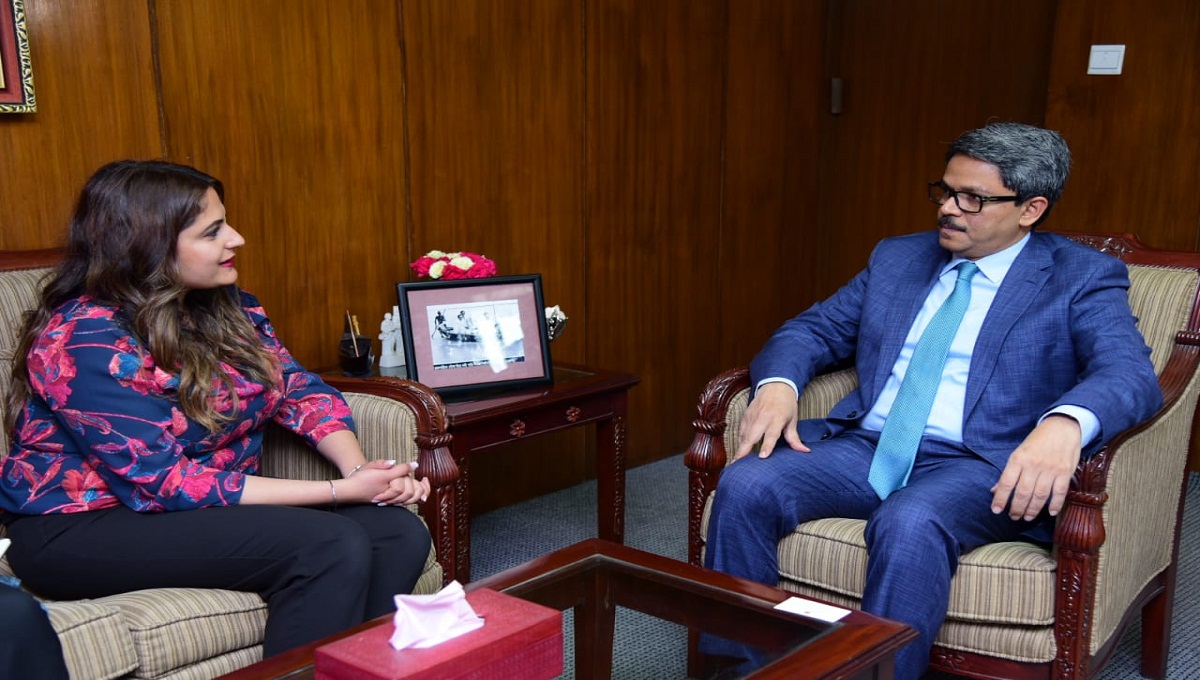 Dhaka, May 22 : Canadian Parliamentary Secretary to the Minister of International Development Kamal Khera on Wednesday said Canada will continue to engage with the government of Myanmar and the international community to ensure accountability in Myanmar, noting that it remains top priority for her country.
"I think we've made tremendous progress," she told reporters after her meeting with State Minister for Foreign Affairs M Shahriar Alam at his office at the Ministry of Foreign Affairs.
Khera said Canada is also committed to help Bangladesh find sustainable ways to cope with the Rohingya issue.
Bangladesh is now hosting over 1.2 million Rohingyas in Cox's Bazar district.
Khera said the people of Bangladesh and Rohingyas deserve a comprehensive and sustained response and Canada stands in solidarity with Bangladesh.
Shahriar said they discussed the Rohingya issue in detail apart from touching upon bilateral issues.
He said they laid emphasis on trade facilitation as Bangladesh is moving towards trade from aid.
The Canadian Parliamentary Secretary to the Minister of International Development said she witnessed the generosity and compassion of the people of Bangladesh and expressed heartfelt thanks to the people and government of Bangladesh for responding to the devastating humanitarian crisis with courage and grace.
She said Bangladesh has a very big heart which has already been proven and Bangladesh continues to prove that to be true.
Earlier, Khera announced around $100 million in humanitarian and development initiatives to help those seriously affected by the Rohingya crisis in Bangladesh.
This includes $32.15 million in humanitarian assistance to mitigate the impact of the monsoon and cyclone seasons, improve the living conditions in Rohingya camps, support sexual and gender-based violence prevention and response initiatives, and increase access to health facilities and sexual and reproductive health services.
It also includes $67.7 million in development assistance to expand health and basic education services, address gender-based violence, and provide skills training and resources to increase women's opportunities for income generation.