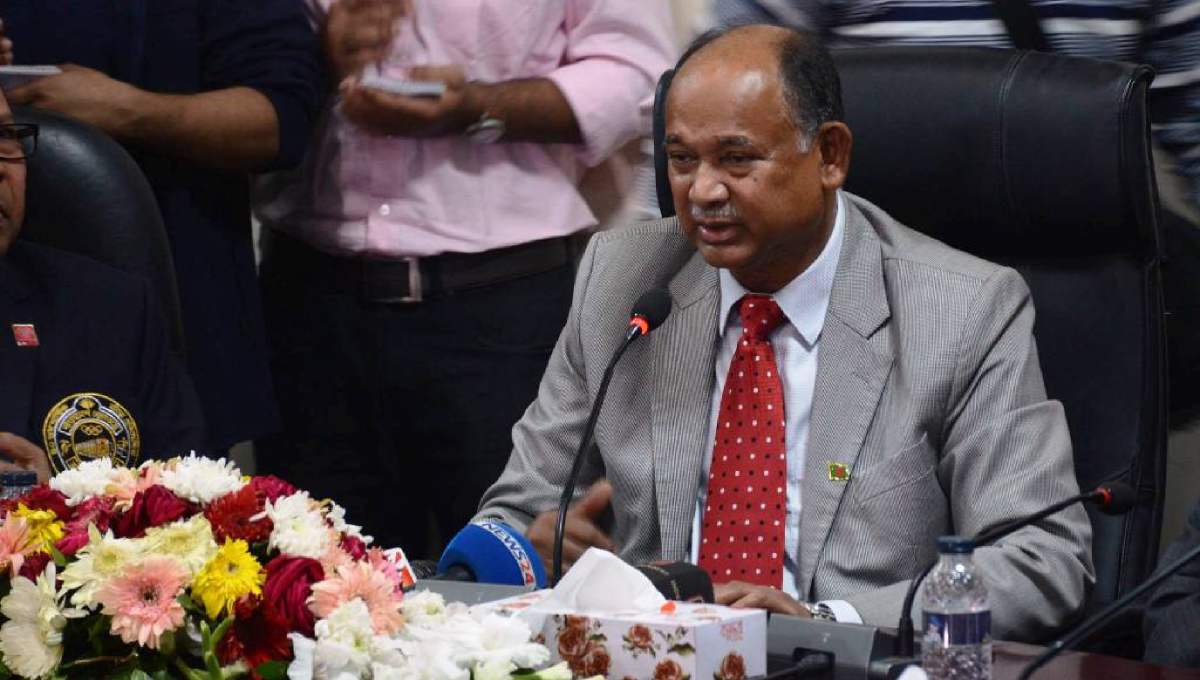 Dhaka, May 22 : Admitting glitches in advance ticket sale for Eid through app, Railways Minister Nurul Islam Sujan on Wednesday said if people fail to buy train tickets through app then the remaining ones will be sold at counters after May 27.
The minister said this while talking to reporters after visiting Kamalapur Railway Station in the morning.
"It's the failure of CNS Ltd that developed the app, and also ours (Railways Ministry)," he said.
"We've already taken an alternative arrangement if people fail to buy tickets through the apps.  Unsold tickets, reserved for the app, will be available at counters from May 27," Sujan said.
He said action will be taken against the CNS Ltd if its negligence is proved.
The minister said some 14,754 tickets were sold online, while 5,242 through app.
Sujan said more than 5,000 tickets had been bought using the app.
Hundreds of people thronged five places, including Kamalapur Railway Station, in the capital on Wednesday to buy train tickets in advance for travelling during upcoming the Eid-ul-Fitr.
Tickets for May 31 are being sold on the first day.