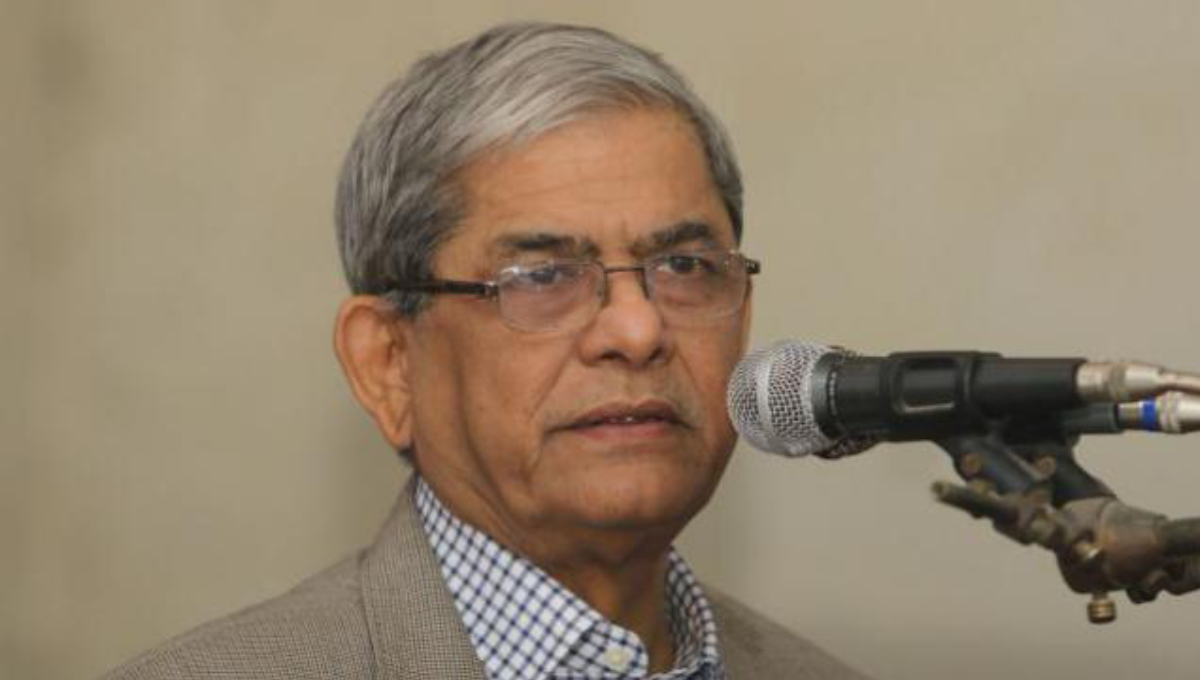 Dhaka, May 24 : BNP secretary general Mirza Fakhrul Islam Alamgir on Friday alleged that the government is trying to kill their chairperson Khaleda Zia in jail by resorting to various tricks.
"The government is prolonging Khaleda Zia's stay in jail by creating obstacles to her release by resorting to various ploys. They (govt) are trying to interfere in the court and push her towards death in jail without treatment," said he said.
Speaking at a press conference at BNP chairperson's Gulshan office, Fakhrul also said though Khaleda Zia deserves bail in the cases she was convicted, the government is depriving her of it.
"We think the government is showing an inhuman attitude towards Khaleda Zia by depriving her of her legal rights. It's also tantamount to violating the constitution," the BNP leader added.
Fakhrul said the government is also depriving Khaleda of her right to receiving treatment only to kill her inside jail.
He said their party wants the country's apex court to grant bail to Khaleda upholding her rights.
The BNP leader also urged the government to take steps for Khaleda Zia's release so that she can receive proper treatment as per her choice.
Otherwise, he warned, the government will be held responsible if anything bad happens to Khaleda for lack of treatment.
Khaleda Zia has been receiving treatment at Bangabandhu Sheikh Mujib Medical University (BSMMU) since April 1 last.
Fakhrul alleged that their chairperson's health condition is getting worse at the BSMMU. "Her left shoulder got frozen earlier, but now her right shoulder also got frozen. She's also suffering from acute pain."
The BNP leader also said Khaleda cannot move her both hands and get up from bead without anyone's help. "Even, she has to take help for going to washroom."
He said their chairperson is suffering from high blood sugar as her diabetes cannot be controlled even after using insulin.
Under the circumstances, Fakhrul said, their chairperson needs proper treatment at any other specialised hospital rather than the BSMMU.
The BNP leader said they are deeply worried as Khaleda's health condition is deteriorating. "It's their (govt's) duty to regularly issue a 'health bulletin' about our leader's health since she's been in their custody."
He also said the government is showing an extreme vindictive attitude towards Khaleda that it is not allowing her relatives to meet her even a day in a week.
Replying to a question, Fakhrul said their party's MPs-elect were not sworn in to have Khaleda freed from jail. "We joined parliament in the interest of democracy and our party…Khaleda Zia's release won't be conditional since she legally deserves to be freed on bail."