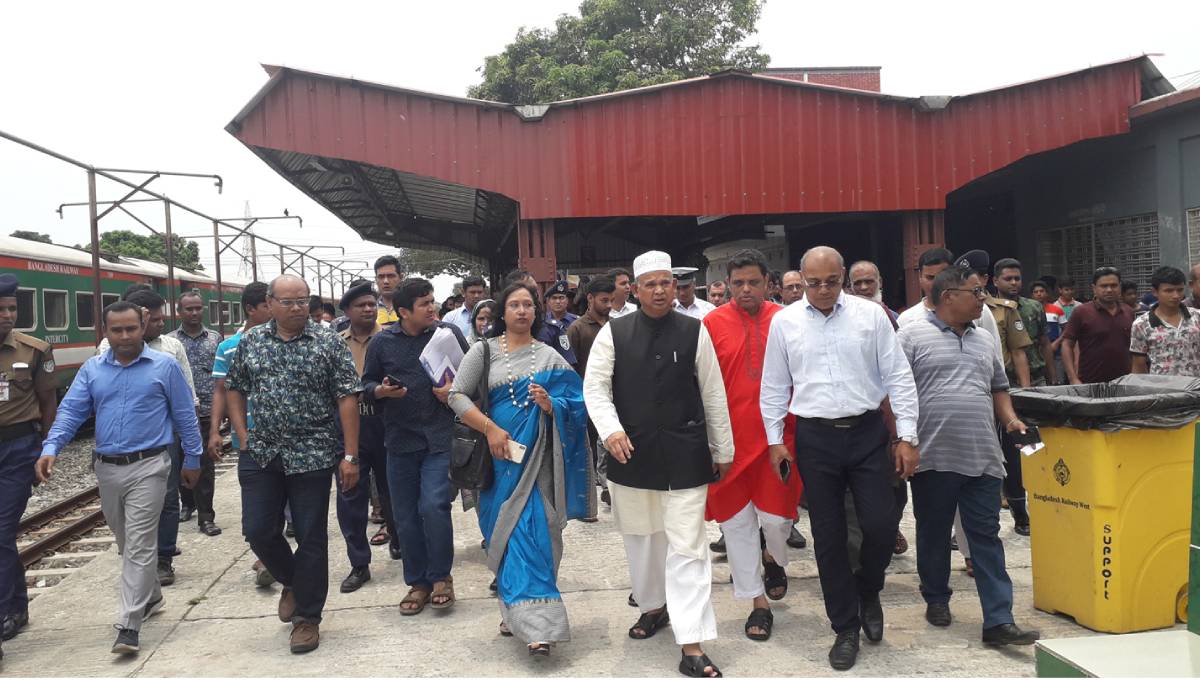 Panchagarh, May 24 : A new train on Dhaka-Panchagarh route will begin its maiden journey on Saturday after Prime Minister Sheikh Hasina inaugurates it through a videoconference.
'Panchagarh Express' will set out from Bir Muktijoddha Sirajul Islam Railway Station in Sadar Upazila where Railway Minister Nurul Islam Sujon will be present.
The train will complete its 593-kilometer journey in 10 hours. It will leave Panchagarh at 12:15pm and reach Dhaka at 10:35pm. From there, it will leave at 12:10am and reach Panchagarh at 10:45am.
On its way, the train will stop at Ruhiya, Thakurgaon, Dinajpur, Parbotipur and Dhaka's Airport Railway Station.
The fare will be same as Ekota express and Drutojan express.
Thirty percent seats of the train will be allocated for Panchagarh, 30 percent for Dinajpur, 25 percent for Thakurgaon and 15 percent for Parbotipur.
Md Mosharaf Hossain, station master of Bir Muktijoddha Sirajul Islam Railway Station, said Minister Sujon and other passengers will travel to Dhaka free of cost on the train's maiden voyage.