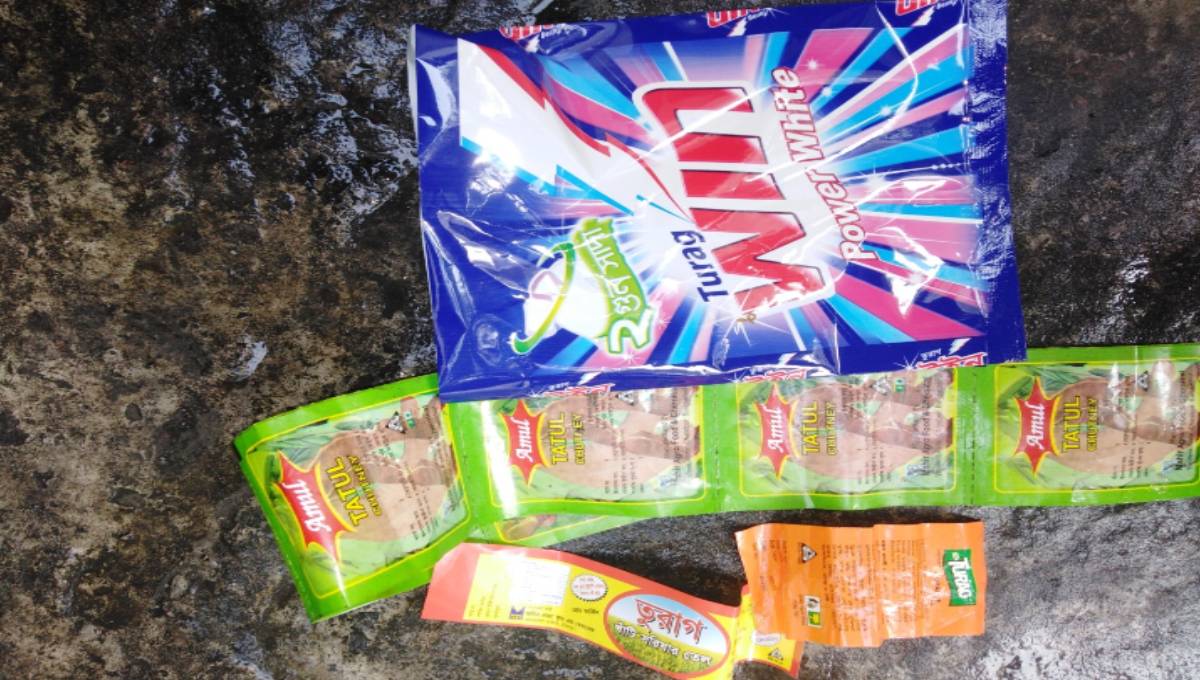 Chandpur, May 25 : Police in a drive here on Saturday sealed off a factory that had been producing fake brands of items like turmeric chutney, detergent powder, tang and mustard oil in the city's Wireless area.
Jahed Patwary, additional superintendent of police (Chandpur sadar circle), said acting on a secret tip-off, Executive Magistrate Morshedul Islam with others led a drive and sealed off the 'Turag Factory' that had been operating for four to five years in the area.
Executive Magistrate Morshedul Islam said, "Sealing off the factory, we have ordered to stop all kinds of production."
The owner of Turag Factory,  Md Tanvir Ahmed, 40, was fined Tk 2 lakh with one month imprisonment, he added.
The factory workers were 'set free' with an alert not to work in such a criminal enterprise.
Executive Magistrate Uzzal Hossain, acting OC of Sadar model police station Md Nasim Uddin, and police inspector Jahangir Hossain were also in the team conducting the drive.