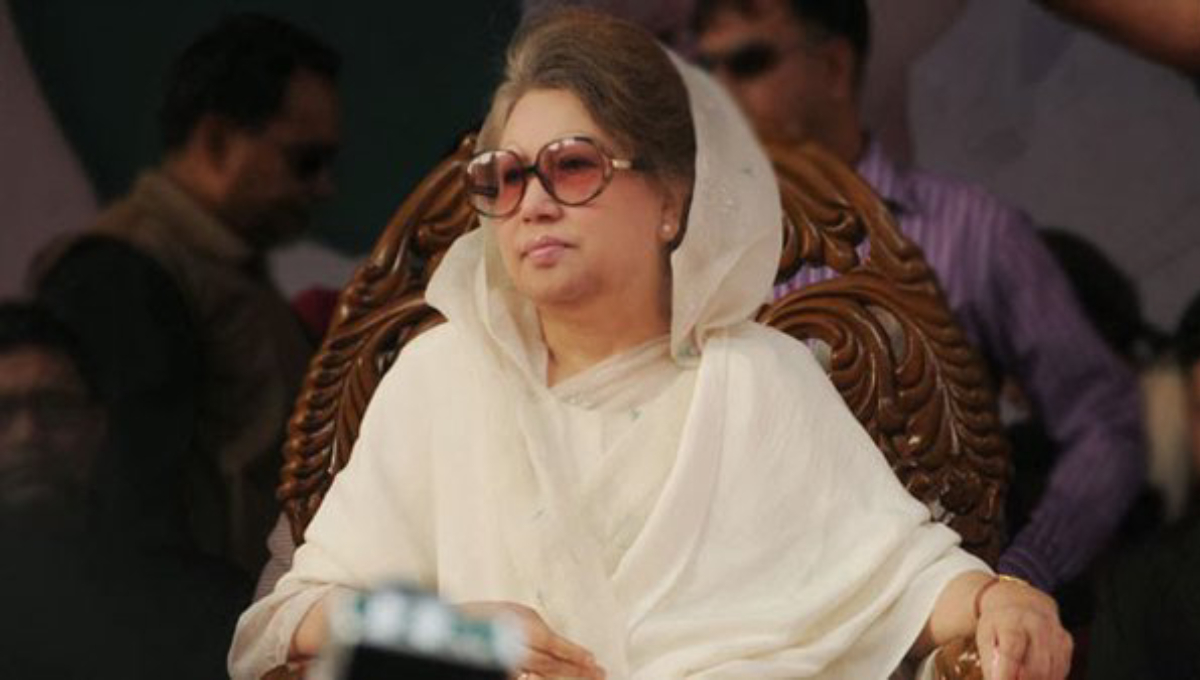 Dhaka, May 27 : BNP on Monday urged the government to ensure the release of its ailing chairperson Khaleda Zia on bail from jail before the upcoming Eid-ul-Fitr.
"Though Begum Zia has been staying in jail, she's still the most popular leader in the country. That's why Awami League is hatching a new plot to eliminate her from earth," said BNP senior joint secretary general Ruhul Kabir Rizvi.
Speaking at a press conference at BNP's Nayapaltan central office, he further said, "On behalf of BNP, I call upon the government to free Khaleda Zia from jail before the eid by not interfering in her bail process."
Rizvi said Khaleda is not getting proper treatment at Bangabandhu Sheikh Mujib Medical University (BSMMU). "Her diabetes still couldn't be controlled ….she's unable to get up from bead, cannot move her hands and legs, and eat anything."
He criticised Information Minister Dr Hasan Mahmud for his comment that Khaleda's health problem is an old issue.
"The Information Minister has cruelly disparaged a former Prime Minister, Khaleda Zia, with his reckless, medieval and impulsive comment about her health condition," the BNP leader said.
He alleged that Hasan Mahmud's remarks indicted that the government is conspiring to kill Khaleda Zia in jail without providing her treatment for her various diseases.
While talking to reporters during a views-exchange meeting at the Secretariat on Sunday, the Information Minister asked BNP leaders not to do politics over their Chairperson Khaleda Zia's medical treatment as her illness is an old issue. "She (Khaleda) has been suffering from knee problem for the last 15 years and it sometimes gets worse."
On February 8, 2018, Khaleda was sent to Old Dhaka Central Jail as she was convicted in Zia Orphanage Trust graft case. She has been receiving treatment at BSMMU since April 1.