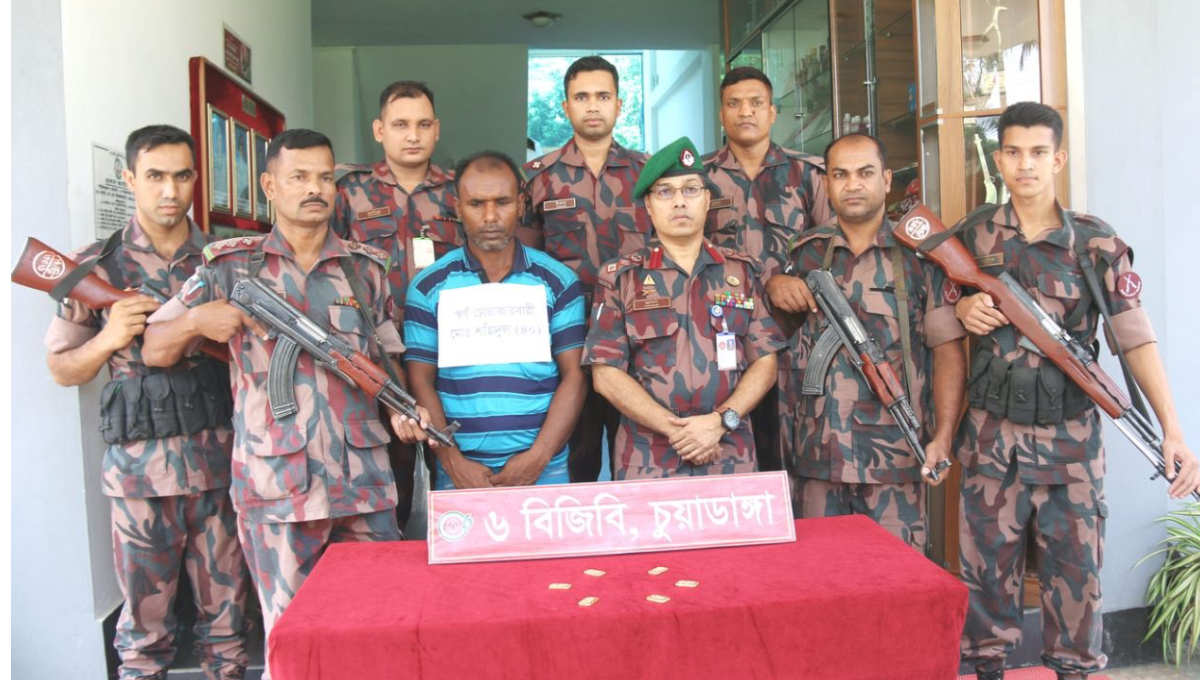 The arrestee is Shahidul Islam, 40, son of Zoyad Ali Mandal, a resident of Kutubpur village in Damurhuda upazila.
Lt Col Imam Hasan, commanding officer of BGB-6 battalion, said tipped off, a team of BGB took position on the road in the morning.
When the Shyamoli Paribahan bus reached the area, the BGB team raided the bus and arrested Shahidul who was carrying the gold bars weighing 700 gram through his rectum.
A case was filed with Sadar Police Station.