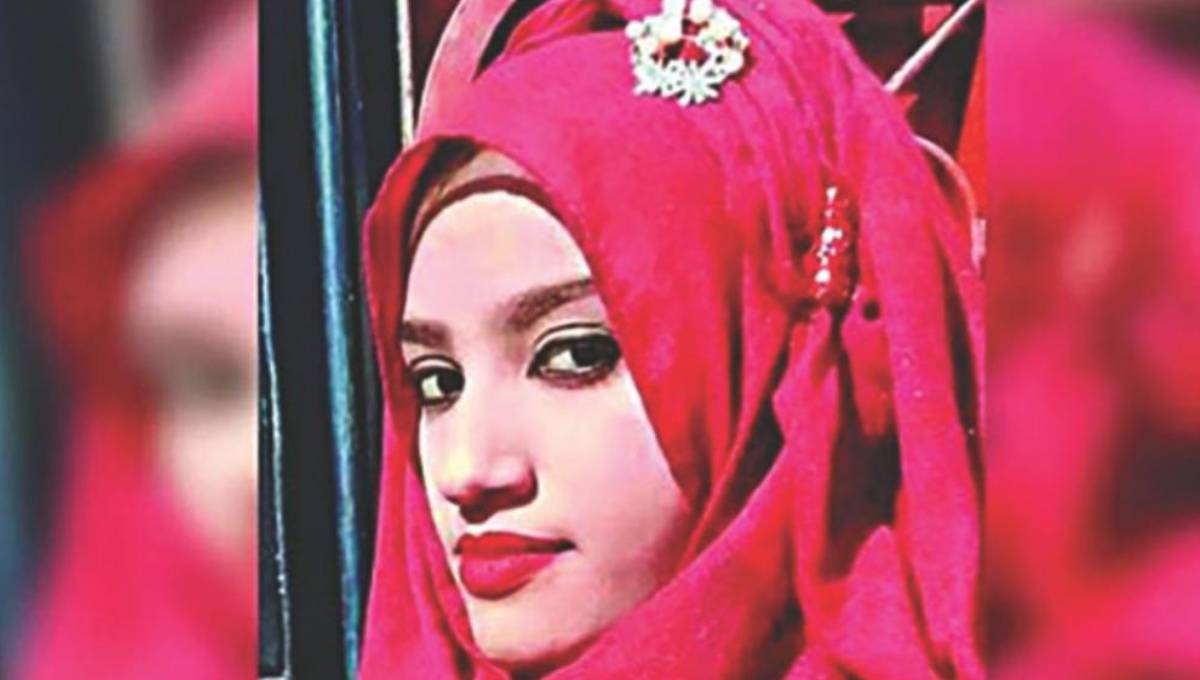 Feni, May 30 : The case over the murder of Feni Madrasa girl Nusrat Jahan Rafi has been transferred to Women and Children Repression Prevention Tribunal.
Senior Judicial Magistrate Jakir Hossain passed the order on Thursday morning and fixed June 10 for next hearing.
Sonagazi Islamia Senior Fazil Madrasa Principal Sirajuddoula and 15 other accused, who were charged with the murder, were produced before the court today.
Police Bureau of Investigation (PBI) submitted the 722-page charge-sheet against 16 people to the court on Wednesday 53 days after the madrasa student was set on fire.
The accused are- madrasa principal SM Sirajuddoula,Awami League leader Ruhul Amin, Shahadat Hossain Shamim, Nur Uddin, Imran Hossain Mamun, Hafez Abdul Quader, Iftekhar Uddin Rana, Councillor Maksud Alam alias Moksud, KamrunnaharMoni, Saifur Rahman Mohammad Zobair, Javed, Umme Sultana Popy, Mohiuddin Shakil, Mohammad Shamim, Abdur Rahim Sharif and Absar Uddin.
Nusrat had accused the principal of sexually harassing her. She was set on fire at an examination centre in Sonagaziupazila on April 6, allegedly by people loyal to Sirajuddoula. She died on April 10 at Dhaka Medical College Hospital.