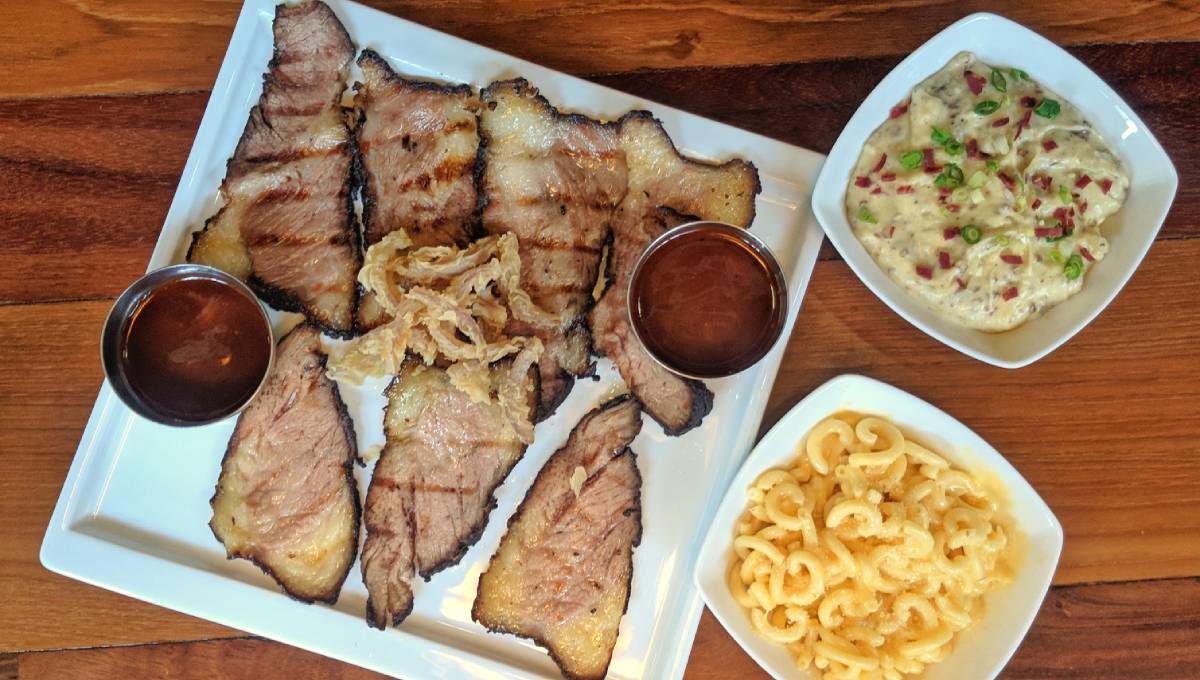 For those who have been to Holy Crab Bangladesh and were disappointed at their disappearance, have no fear because they reopened under the name 'The Smokes Bangladesh'. I had been a fan of their chicken wings and shrimps and was really excited to try them again here. However, the ribs and brisket had outshone the prawns this time.
We ordered 3 meals and each came with 2 sides. The orders were Beef Brisket Meal with Texas Honey, Ribs (Full) Meal with Original BBQ sauce, and a portion of Shrimps. For the sides, we got sweet corn (2), mashed potatoes, mac n' cheese, and steamed rice (2). One of my friends have been eating here for quite a while and asked the server to not smear the BBQ sauce on the briskets but instead serve it as a side. Honestly, that's the way to order! The ribs and briskets were served within 15 minutes and we couldn't wait to dig in.
The smoky flavor  of the ribs couldn't be smelt from a distance and you could also see the fat which are an essential in briskets. Those lean cuts were really tender to eat and I was glad that the Original BBQ sauce wasn't smeared atop the briskets. The mashed potato lacked the creaminess and had chunks of potatoes which I don't like in my mash. The Mac N' Cheese is actually a premium side for which you need to pay and extra Tk50. However, that too was a letdown unless you have it immediately. The cheese had become clumpy and the pasta wasn't cooked al dente. I also felt the lack of cheddar cheese in my mac. Thus, my search for the perfect Mac N' Cheese continues.
Moving on to the ribs; they were another hit! The ribs were glistening with the Texas Honey and the meat  was well charred. The meat came off the bone easily instead of a "fall off" and had some chewiness to it as well. There were some crispy fried onions used as garnish on top. The side, sweet corn, was just regular boiled ones.
Finally, came the portion of Prawns that I was looking so forward to eating with steamed rice and their special dirt sauce. Our experience at Smokes was going so well that this ended up being a huge disappointment. There was close to not seasoning on the prawns and the dirt sauce was rather oily and had no punch of pepper like it did in my previous experience. We were served complimentary brownies with ice cream which I would highly recommend you to try out! It was gooey and served warm which went exceptionally well with plain vanilla ice cream.
For those looking for good ribs in town, I would highly recommend this place.  Previously, The Holy Crab did a marvelous job with seafood but now The Smokes does a better job.