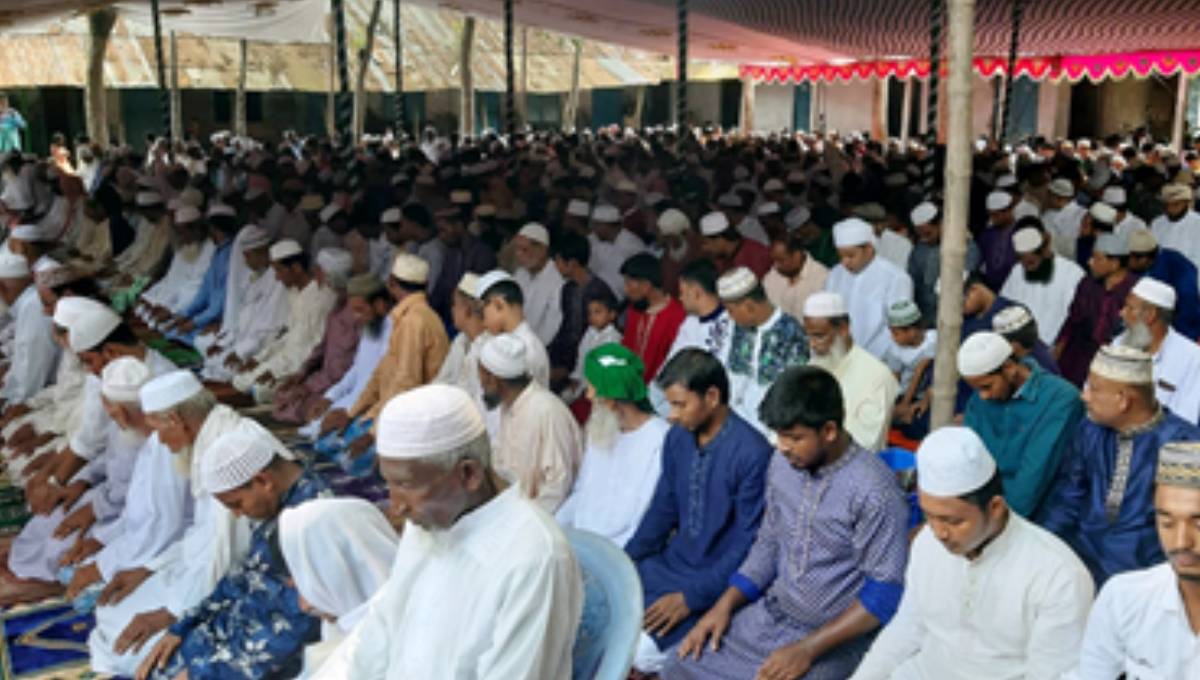 Chandpur, Jun 4 : Residents of some villages in Chandpur and Jhenaidah districts are celebrating the Eid-ul-Fitr with much enthusiasm and religious fervour.
In Chandpur, the main congregation was held at Shadra Senior Madrasa premises in Shadra village of Hajiganj upazila at 9:30am on Tuesday.
Residents of a number of villages in Hajiganj, Faridganj, Matlab North, Kochua and Shahrasti upazilas have long been celebrating Eid in line with the celebration in Saudi Arabia.
Devotees in these villages began fasting on the same day with the people of Saudi Arabia.
In Jhenaidah, the main Eid congregation was held at Harinakunda Upazila Parishad intersection around 8am.
More than 150 people from Harinakunda, Daulatour, Boithapara, Payradanga, Nitnandapur, Parbotipur villages participated on the congregation.