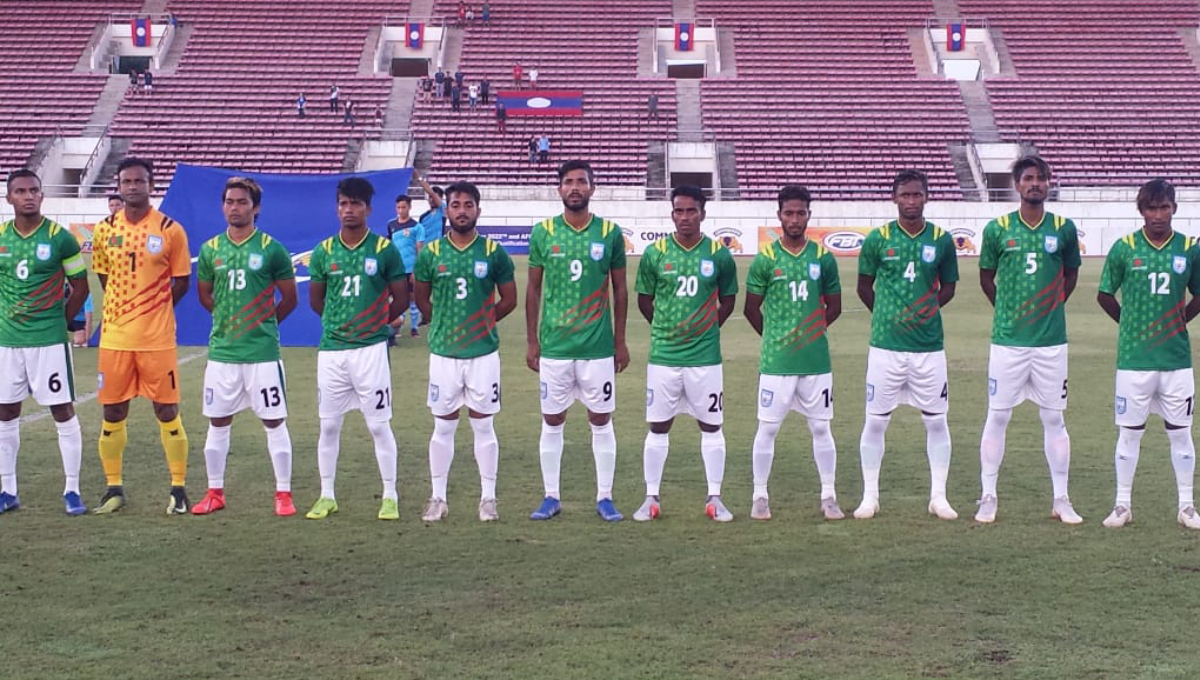 Laos, Jun 6 : Bangladesh outplayed Laos by 1-0 goal on Thursday in their away match for the joint pre-qualifications for FIFA World Cup 2022 and AFC Asian Cup 2023.
In the 71st minute, substitute Robiul Hasan netted the match-winner for Bangladesh at the National Stadium in Vientiane, Laos.
The victory gave Bangladeshi footballers a boost in confidence ahead of their home match against the same opponent on June 11.
If Bangladesh overcome the pre-qualifiers, they will be able to participate in the matches of FIFA or AFC in the next four years.
In Thursday's match, Bangladesh put pressure on the opponent's defence and created some good chances to score within the opening minutes. But the hosts parried the attacks.
In the middle of the first half, the hosts came alive and started to put pressure on Bangladesh defence with their aggressive football.
But the first half remained goalless.
Laos started dominating the second half but they failed to break through Bangladesh's defence.
Bangladesh finally broke the deadlock in the 71st minute when Robiul buried the ball into net with a low shot from just outside the box.
Laos tried hard for an equaliser but a determined Bangladesh team maintained their lead.
The game also saw three Bangladeshi players getting yellow cards (Bishwanath Ghosh, Yeasin Khan and Robiul Hasan) while Laos got one (Manolom Phetphakdy).
Bangladeshi players will return home on June 7.