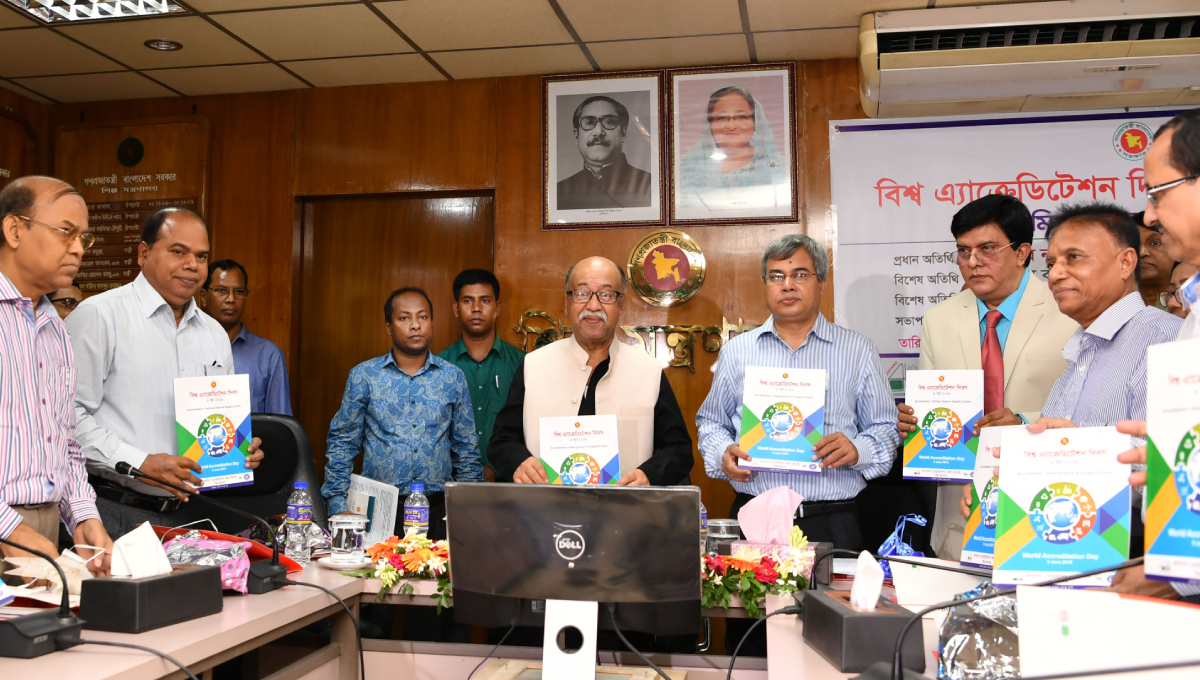 Dhaka, June 9 : Industries Minister Nurul Majid Mahmud Humayun on Sunday called for producing items maintaining quality so that there is no question or suspicion among local and international customers about those.
He made the call while speaking at a seminar jointly organised by Bangladesh Accreditation Board (BAB) and Dhaka Chamber of Commerce and Industry (DCCI) on the occasion of World Accreditation Day.
The minister said an accreditation certificate ensures a product's quality. "Accredited laboratory testing certificate is compulsory for any export product. "So, the accreditation certificate is an important tool to remove technical barrier to the export trade," he said.
He also said accreditation is an important tool for conformity assessment in this supply chain process worldwide.
Humayun said they want all of Bangladeshi products to be of international standards. "So, you all should work honestly to create a good image in the world."
About Awami League's election pledge to create jobs and remove unemployment from the country, he underscored the need for expanding industrialisation.
The minister said for sustainable private sector development in the country, his ministry will give policy support to entrepreneurs.
BAB Director General Md Monwarul Islam said they certified a total of 71 local and international laboratories, certification agencies and inspection bodies, including Bangladesh Standards and Testing Institution (BSTI), Bangladesh Council of Scientific and Industrial Research (BCSIR), Bangladesh Atomic Energy Commission.
DCCI President Osama Taseer said accreditation certificates will play in a role in enhancing the quality of Bangladeshi products in world markets.
He called for diversification of export items for a sustainable economic development.
Conformity assessment of a product by an accredited laboratory reduces concerns of international importers, Osama said. "As Bangladesh progresses to be a developing country by 2024, the country intends to sign bilateral and multilateral free trade agreements with various countries."