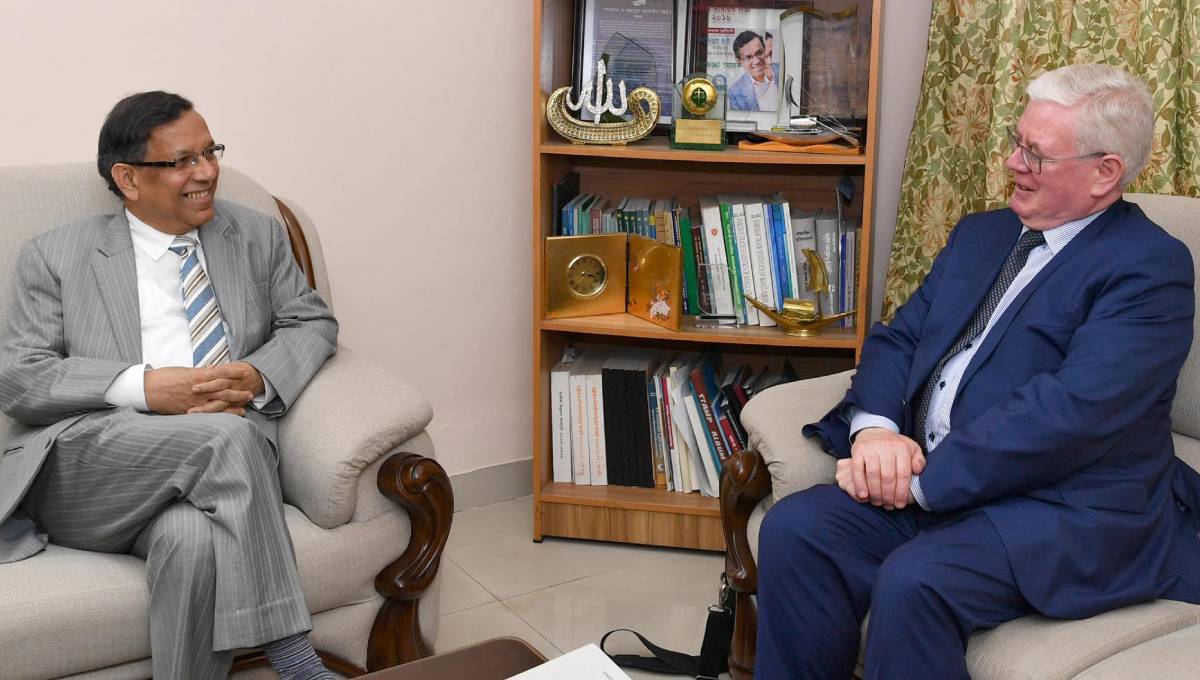 Dhaka, Jun 10 : Law Minister Anisul Huq on Monday told visiting European Union Special Representative for Human Rights Eamon Gilmore that the government has enacted the Digital Security Act to deal with cybercrimes, not to suppress press freedom.
"We've elaborately talked about overall Rohingya situation. We've also discussed some other issues as he (EU envoy) talked about the Digital Security Act… I clearly told him that the law has been enacted to ensure cyber security and prevent cybercrimes, not to curb the freedom of press or the freedom of speech," he said.
The minister came up with the remarks while talking to reporters after a meeting with Eamon Gilmore at his personal office in the city's Gulshan area.
Anisul said they also discussed BNP chairperson Khaleda Zia's imprisonment issue. "I told him that the court of Bangladesh sentenced Khaleda as per the law, and the High Court later extended the punishment. She has been in jail as she was convicted by the court and the government has nothing to do with it."
He also said the government has no role in keeping or releasing Khaleda from jail since she is convicted for embezzling the money of orphans.
The minister said he urged the EU special representative to talk to Myanmar authorities to take their citizens back as Gilmore is also scheduled to visit Myanmar.
He said they also discussed prompt trial in Nusrat murder case. "I conveyed him the progress we've so far made in the case. I also told him that a process is on to dispose of the case as early as possible following the due legal procedures."
Gilmore said Bangladesh showed its immense generosity by receiving and sheltering huge number of Rohingya people in its territory.
The EU special representative is scheduled to visit Rohingya Camps in Cox's Bazar tomorrow (Tuesday).