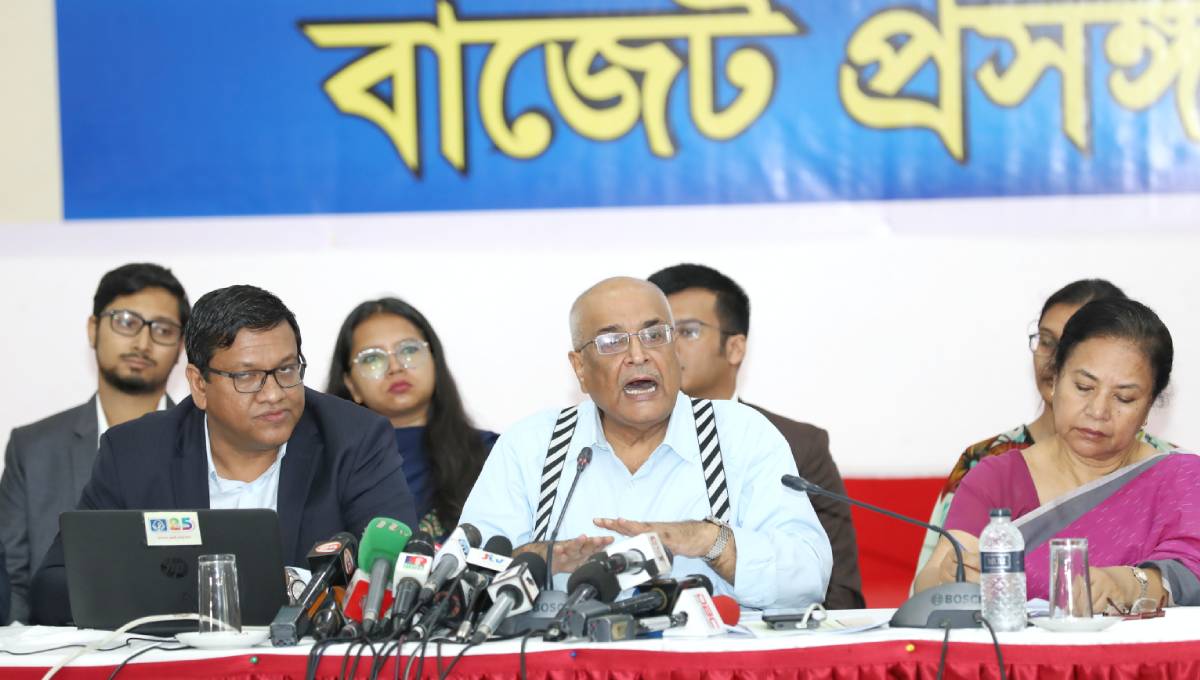 Dhaka, June 11 : The country's macroeconomics is currently under pressure, claimed Dr Debapriya Bhattacharya, distinguished fellow of Centre for Policy Dialogue (CPD) on Tuesday.
He blamed the shortfall of revenue, problems in the banking sector and pressure on the Taka-Dollar exchange rate for the condition.
"The pressure on macroeconomics will come down if these problems are solved," he told a media briefing on the 'State of the Bangladesh Economy and the Budget Challenges' at CIRDAP auditorium.
He said that the next budget is "very important" for three reasons – implementation of Awami League's election manifesto, achievement of Sustainable Development Goals and the national 7th five-year plan.
He pointed out that poor revenue collection has hurt the government's investment plans, prompting it to take loans at higher interest rate, which put pressure on the economy.
"Cutting the interest rate alone cannot solve the banking sector's problems. Good governance is also needed," he added.
CPD's Senior Research Fellow Towfiqul Islam Khan, reading out the keynote paper, said that a liberal bank commission should be formed to resolve banking sector's problems.
Khan noted that the budget implementation rate has gone down in the last decade to 75-80 percent from 93-94 percent.
"VAT programming and increasing institutional capacity will help increase the rate," he added.