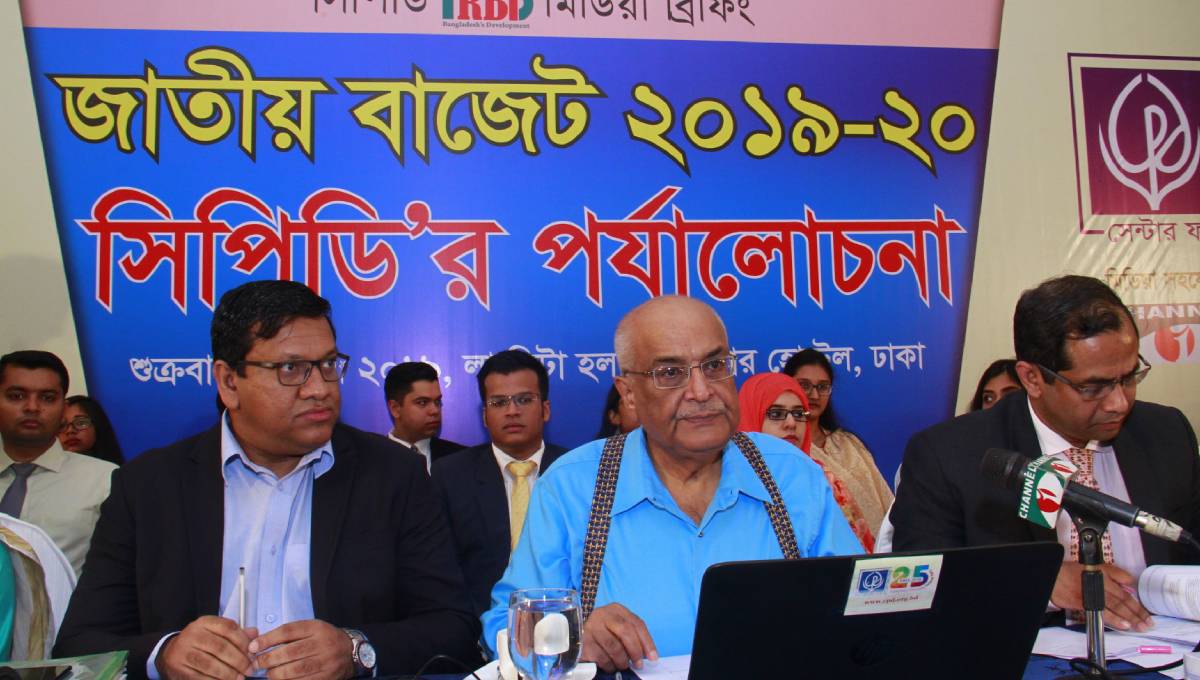 Dhaka, June 14 : Distinguished fellow of the Centre for Policy Dialogue (CPD) Dr Debapriya Bhattacharya on Friday said the proposed national budget for the fiscal year 2019-2020 will only benefit the high-income people.
"This is not a budget for the poor. The election of manifesto (of Awami League) was that the next budget will be for the poor but it's not reflected in the national budget unveiled on Thursday," he said.
Debapriya came up with the remarks while giving formal reaction to the national budget at a hotel in the city's Gulshan area.
"The progressive middle-class people are the driving force of the economy, but in the proposed budget, they didn't get that much importance," he said.
"If an independent commission is formed, it'll ensure transparency in the banking sector, but a vested quarter doesn't support it and the proposed budget goes in favour of the evil force," he added.
On Thursday, Finance Minister AHM Mustafa Kamal placed a Tk 5,23,190 crore largest-ever budget for the 2019-20 fiscal.