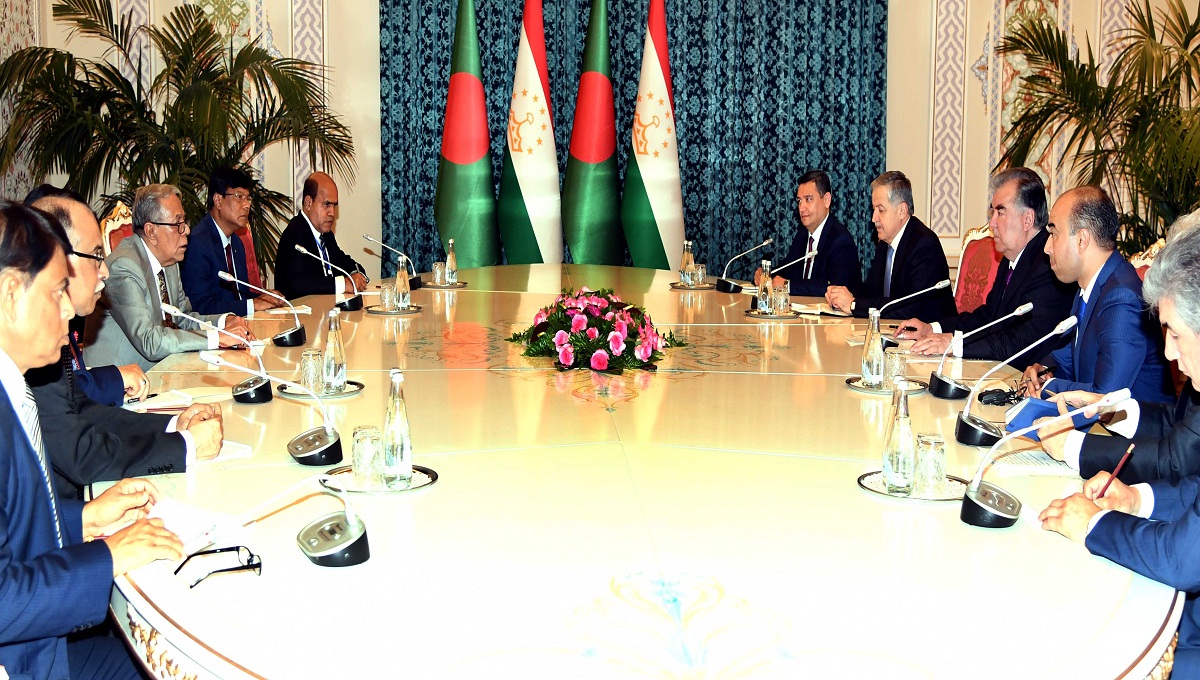 Dhaka, June 14 : President Abdul Hamid has sought cooperation from Tajikistan in resolving the Rohingya crisis.
The President came up with the call when he met Tajikistan President Emomali Rahmon in Dushanbe on Thursday.
President Hamid also urged Tajikistan to import readymade garments, medicines, jute and jute products from Bangladesh, said President's press secretary Joynal Abedin.
During the meeting, the two sides also laid emphasis on forming a joint working group for utilising the potential sectors of Bangladesh and Tajikistan.
Earlier, President Abdul Hamid reached Tajikistan's capital of Dushanbe to attend the 5th Summit of Conference on Interaction and Confidence Building Measures in Asia (CICA) around 10 pm (local time) on Thursday.
President Abdul Hamid said, "Bangladesh has adopted a zero-tolerance policy against terrorism and militancy. The two countries will work together for sustainable development and progress."
Mentioning that Bangladesh and Tajikistan support each other in international and regional fora, Abdul Hamid said, "The bilateral relations between the two countries will be strengthened further."
During the meeting, Tajikistan President Emomali assured Hamid of extending support to Bangladesh in resolving Rohingya crisis.
He also stressed boosting regional cooperation to fight terrorism.
Foreign Minister Dr AK Abul Momen and Tajikistan Foreign Minister Sirojiddin Muhriddin were present at the meeting.
The President is scheduled to go to Uzbekistan on June 16 and is expected to return home on June 19.