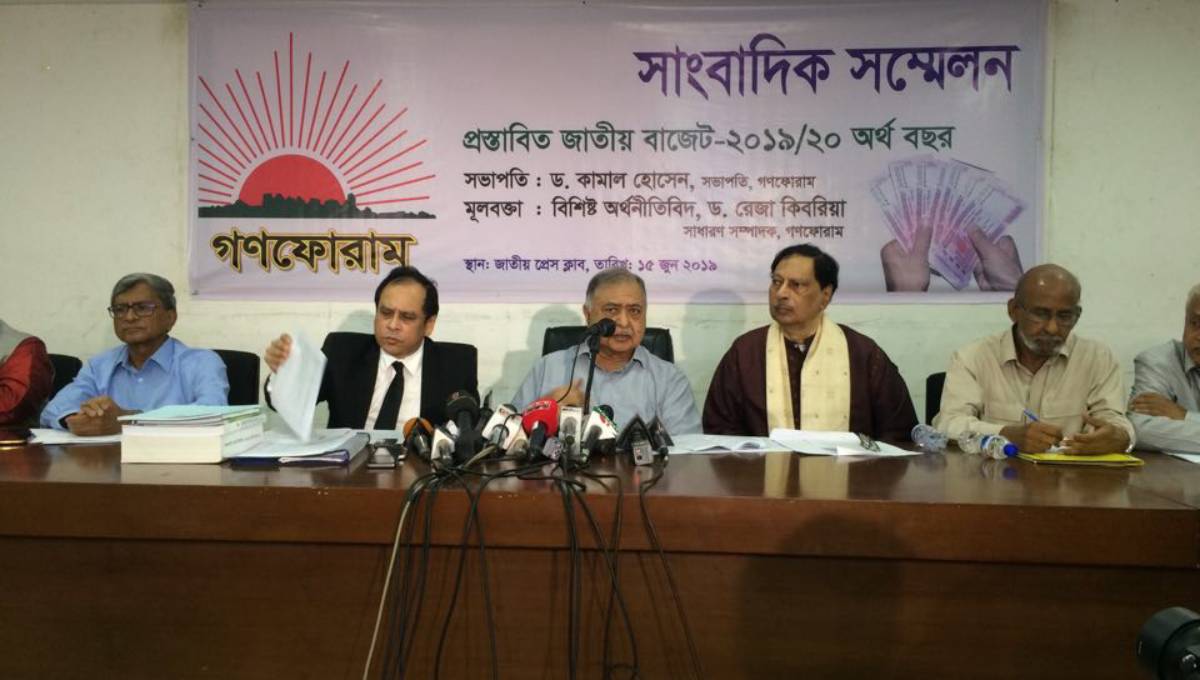 "This is not a budget for people. We reject this budget…," said Gono Forum president Dr Kamal Hossain.
He came up with the remarks while giving his party's formal reaction to the proposed budget at a press conference at the Jatiya Press Club.
Dr Kamal said he came up with the reaction to the budget to inform people about how much their interest is protected and ignored so that they can play their due role as the owners of the country.
"We want people to get organised and be vocal about it, and we'll do whatever necessary for bringing a change in the government through a democratic process," he said.
Gono Forum general secretary Reza Kibria said this budget fails to address the critical problems of the widening inequality, poverty and unemployment.
"It's a budget favouring the interest of a handful of business and political interests at the cost of the rest of the nation," he said.
He said this short-sighted and poorly designed budget fails to address the real problems facing the nation.
"The budget favours those looting the country and siphoning off it," he added.