No scope to include electronic media for now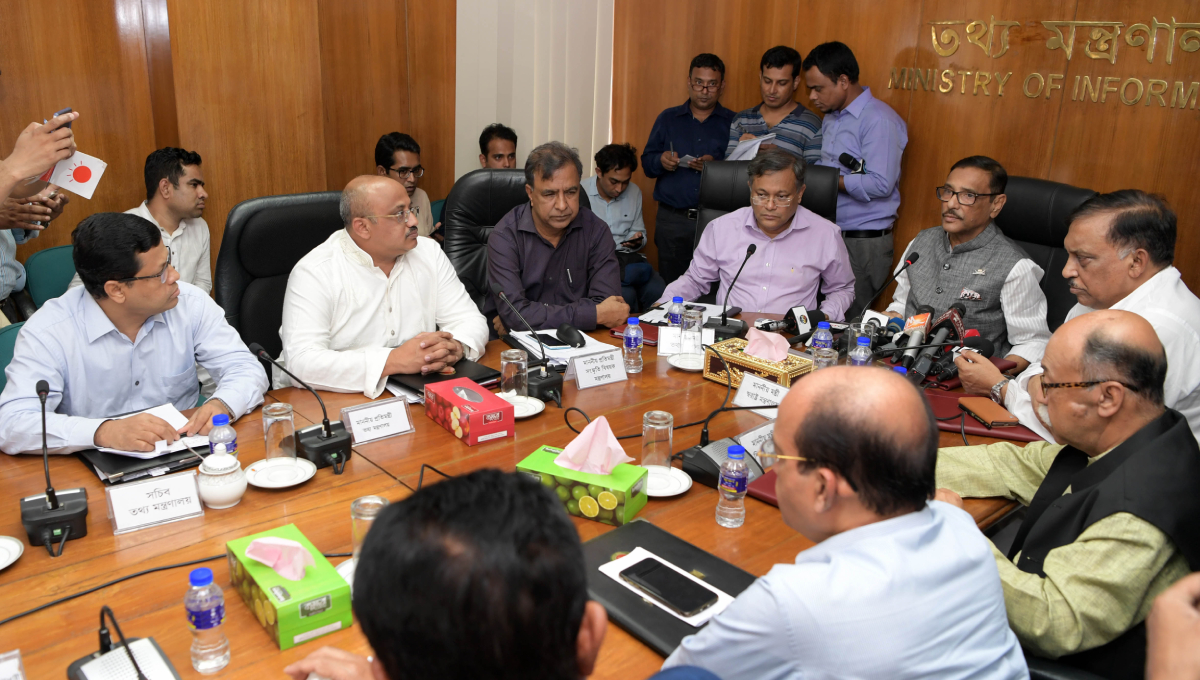 Dhaka, June 16 : Road Transport and Bridges Minister Obaidul Quader on Sunday said the decision on the 9th wage board for journalists will be taken very soon.
"The issue remained at the discussion level for a long time. Now, we've reached the final stage. Hope, the decision will be taken in consultation with the Prime Minister soon," he said.
He said this at a review meeting on the recommendations of the 9th wage board held at the auditorium of Information Ministry with Home Minister Asaduzzaman Khan Kamal in the chair.
Quader said, "We've listened to the opinions of owners, labourers, Dhaka Union of Journalists (DUJ), Bangladesh Federal Union of Journalists (BFUJ) and Sramik Oikya Federation."
He said it is illogical and non-realistic to keep the issue unsettled any longer. Now the cabinet committee will sit and the decision will be taken after discussions with the Prime Minister, he added.
Replying to a question over the inclusion of electronic media in the wage board, Quader said, "The wage board is only meant for print media and there's no scope to include the electronic media in it suddenly."
But the issue is under consideration of the Information Ministry, he added.
Industries Minister Nurul Majid Mahmud Humayun, State Minister for Cultural Affairs K M Khalid and State Minister for Information Ministry Murad Hasan were present.
Newspaper Owners' Association's president Matiur Rahman, vice president AK Azad, Bangladesh Federal Union of Journalists (BFUJ) president Mollah Jalal, BFUJ general secretary Shaban Mahmood, Dhaka Union of Journalists (DUJ) president Abu Zafar Surjo and DUJ general secretary Sohel Haider Chowdhury, were, among others, present at the review meeting.