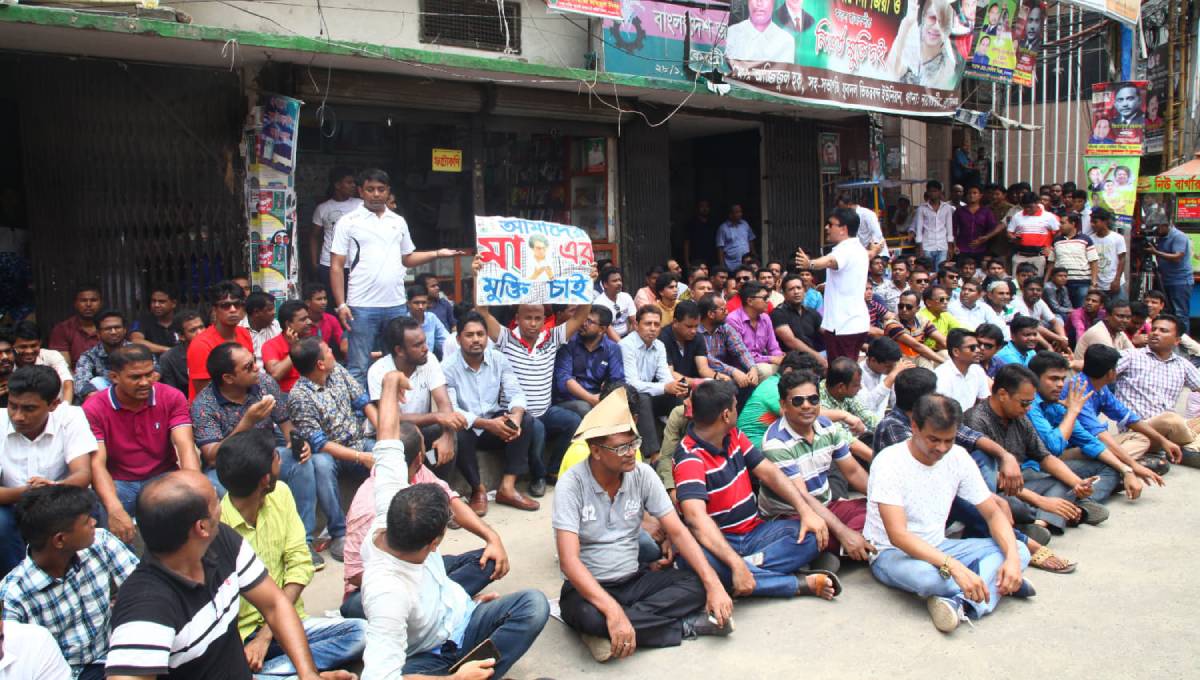 Over two hundred leaders and activists of the recently-dissolved JCD central committee took position in front of the BNP office around 11am and staged the demonstration for about two hours.
However, the demonstrators postponed their protest programme as ex-JCD leader and BNP joint secretary general Khairul Kabir Khokon assured them of taking steps to meet their demand.
"We've postponed our programme as Khokon Bhai assured us that the problem will be resolved very soon," Iktiar Rahman Kabir, one of the leaders of the demonstrating JCD leaders, told reporters.
On Sunday, the same group, demonstrated in front of the BNP office or about two hours from 11am to realise their demand.
They also had demonstrated in front of the BNP office on June 11 and kept the main gate of the headquarters locked for 11 hours. They postponed their protests after senior BNP leaders said their demands would be met.
Azmal Hossain Pilot, senior vice-president of the recently dissolved JDC committee, said they resumed their protest since BNP leaders did not fulfill their promises.
He said they want the BNP to form a short-term JCD committee that will not have any age ceiling.
JCD's central committee was dissolved on June 3.
A BNP press release, signed by Ruhul Kabir Rizvi, said a new committee will be formed within the next 45 days based on the opinions of its councillors.
It said candidates planning to contest for various posts will have to be primary members, students of any educational institutions in Bangladesh and must have passed SSC and equivalent examinations after 2000.
JCD's last committee was formed on October 14, 2014, with Rajib Ahsan as its president and Akramul Hasan as general secretary.