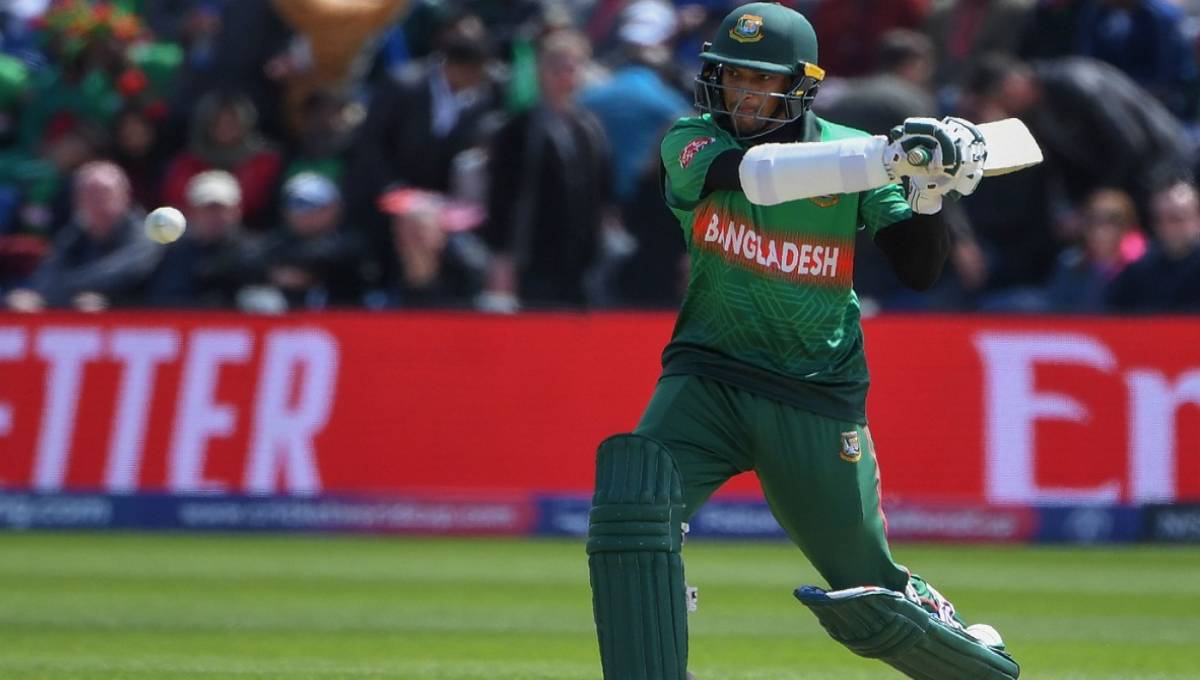 Dhaka, June 17 : Before entering the World Cup encounter against West Indies on Monday, stalwart Shakib Al Hasan needed 23 runs to complete 6000 ODI runs as the second Bangladeshi after Tamim Iqbal.
The left-handed batsman did not miss the chance as he scored 24 runs in 18 balls in pursuit of Tigers' 322 against the Caribbeans.
Before Shakib, Tamim Iqbal was the only man from Bangladesh to score 6000 or more ODI runs. Coincidentally, Shakib reached the milestone during his partnership with Tamim when Bangladesh were in dire need to score ample runs to chase a big total.
Tamim took 177 matches to complete 6000 ODI runs while Shakib took 202 matches. Along the way, Shakib hit eight centuries and 44 fifties.
Mushfiqur Rahim is the next Bangladeshi batsman who can reach the milestone as he had 5699 runs from 208 matches with three centuries and 20 fifties.
Earlier, Shakib Al Hasan became the fastest all-rounder to reach 5,000 runs and 250 wickets in ODI cricket playing just 199 ODI matches after Sanaj Jayasuriya, Jacques Kallis, Shahid Afridi and Abdul Razzak.
He reached the milestone dismissing Protea opener Aiden Markram (45) against South Africa in their first ICC Cricket World Cup match at the Oval on June 2.