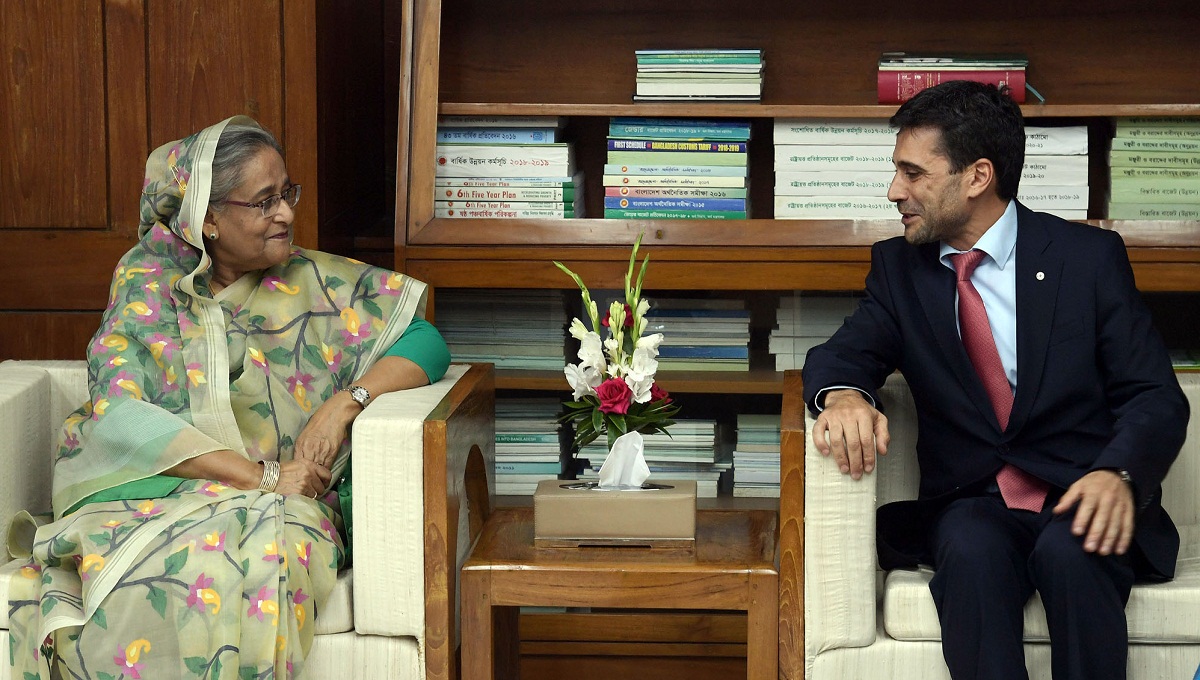 Dhaka, June 20 : Prime Minister Sheikh Hasina on Thursday urged the International Committee of the Red Cross (ICRC) and other international agencies to help rehabilitate Rohingyas in their homeland after their repatriation to Myanmar.
She made the call when ICRC Head of Delegation in Bangladesh Ikhtiyar Aslanov met her at her Jatiya Sangsad Bhaban office.
"The Prime Minister has urged the ICRC and other international organisations to help Rohingyas in Myanmar when they return to their homeland," PM's Press Secretary Ihsanul Karim said while briefing reporters after the meeting.
Sheikh Hasina said Bangladesh wants the international organisations to be active for repatriation and rehabilitation of Rohingyas.
The ICRC head of delegation highly praised the Prime Minister for her wise decision of giving shelter to the displaced Myanmar nationals on humanitarian grounds.
He said the ICRC will continue its support to Bangladesh on the Rohingya issue.
Noting that Bangladeshis are very resilient people, he said both the government and people came forward to look after Rohingyas.
Ikhtiyar Aslanov said the Prime Minister's approach to engage Myanmar in the repatriation process is very well and good.
In reply, the Prime Minister said Myanmar signed an agreement but is yet to act accordingly.
She mentioned that the local people are suffering due to the presence of over 1.1 million Rohingyas in Cox's Bazar.
The ICRC head of delegation praised Bangladesh for its disaster management.
In response, Sheikh Hasina said Father of the Nation Bangabandhu Sheikh Mujibur Rahman initiated the disaster management strategy after the Liberation War by taking different measures, including setting up cyclone shelters, building Mujib Killas and engaging volunteers in coastal areas.
Ikhtiyar Aslanov expressed his gratitude to the government of Bangladesh and the Prime Minister for extending support to the ICRC operation during his tenure.
PM's Adviser for International Relation Affairs Dr Gowher Rizvi and PMO Secretary Sajjadul Hassan were present at the meeting.