Shakib slips to 3rd slot with 384 runs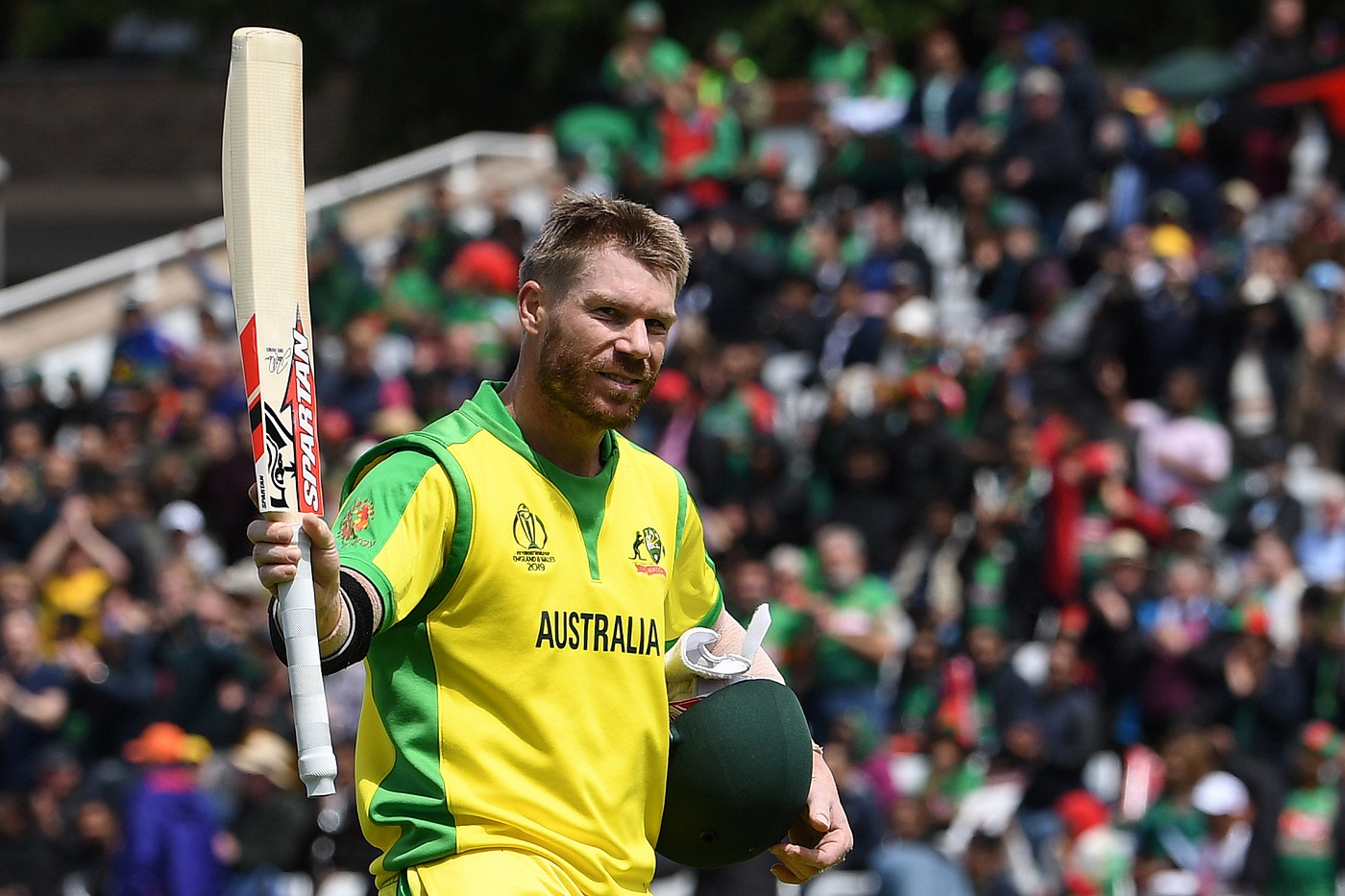 Australian opener David Warner has clinched the top slot of the run chart of the ongoing Cricket World Cup with 447 runs in six innings, contributing an entertaining knock of 166 against Bangladesh at Trend Bridge on Thursday.
With the day's feat, Warner leapfrogged his compatriot and Australian captain Aaron Finch (396 runs in six innings) and Bangladeshi world number one all-rounder Shakib Al Hasan (384 runs from four innings).
David Warner hammered 166 runs off 147 balls, featuring 14 fours and five sixes, before he was easily caught by pacer Rubel Hossain at short third man, off a medium pace delivery by part-time and successful bowler Soumya Sarkar at 313 in 44.2 overs.
Earlier, Aaron Finch scored 53 runs off 51 balls, featuring five fours and two sixes against Bangladesh to topple Shakib by 12 runs, before he was removed also by Soumya Sarkar in his 4th ball of the first over, caught by pacer Rubel Hossain in third man.
David Warner pairing with Aaron Finch contributed 121 runs in 20.5 overs in the Australian opening stand and he again added 192 runs in the 2nd wicket stand with Usman Khawaja.
However, Shakib, who scored 384 runs in four innings, has a chance to regain the top slot again in the day's match if he can score 64 runs while Bangladesh will be batting.
English batsman Joe Root was in the 4th slot making 367 runs in five innings of the five World matches.