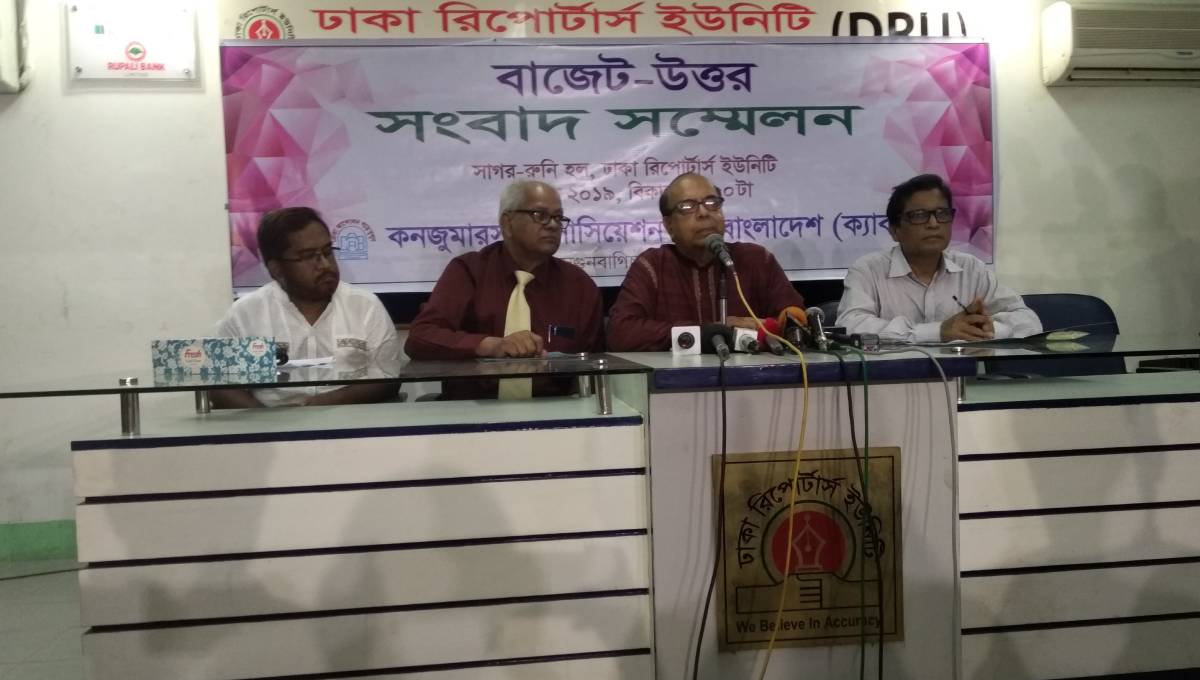 Dhaka, June 22 : Consumers Association of Bangladesh (CAB) on Saturday urged the government to keep the daily essentials out of the purview of the new VAT law for the sake of poor people.
It made the call at a press conference at the Sagar-Runi Auditorium of Dhaka Reporters' Unity (DRU).
In the written statement, CAB President Ghulam Rahman said the government has taken steps to implement the VAT Act-2012 in the 2019-20 fiscal year. "There're provisions of realising 5, 7.5, and 10 percent VAT apart from unified 15 percent one which will force consumers to pay extra tax," he said.
Besides, VAT has been proposed on some essential goods, including edible oil, he said. "So, their prices will go up. We hope the government will keep daily essentials out of the purview of the VAT law after discussions in Parliament."
Ghulam Rahman said government's expectations to realise more tax depends on the mechanisation of the process and the use of Electronic Fiscal Device (EFD) and Sales Data Controller (SDC). "Strategically implementation and stern monitoring are necessary to this end."
Mentioning that consumers are the biggest 'economic group' of the country, he said it is necessary to evaluate the impacts of any decision on them.
The CAB chief urged the government to consider constituting Consumers Affairs Division under the Commerce Ministry to keep the prices of daily essentials stable.
He also said neighbouring India has the Consumers Affairs Ministry to look into the wellbeing of consumers.
About the estimated inflation rate of 5.5 percent in the proposed budget, he said if the income of general people is not doubled at least, there will be rise in frustration and dissatisfaction, and disparity between the rich and the poor.
CAB General Secretary Advocate Humayun Kabir Bhuiyan urged the government to cancel the proposal to raise the tax rate on savings certificates.
"Mismanagement, inefficiency, looting and default loans are responsible for the banking sector crisis. It's not a pragmatic act to double the tax on interest earned from savings certificates," he said.
CAB's Energy Adviser Dr M Shamsul Alam also spoke on the occasion.