BGB deployed in rescue operation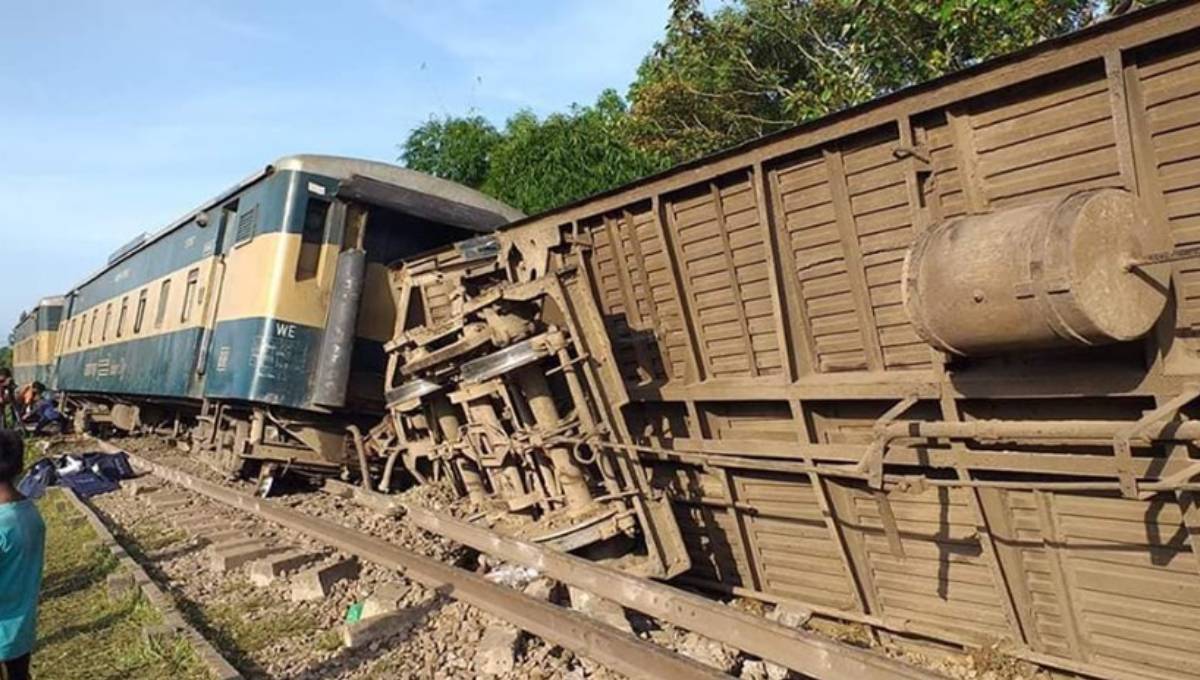 Moulvibazar Correspondent : The death toll from Sunday night's train crash at Baramchal in Kulaura upazila here rose to 5 while the number of injured to over 200, police said.
The accident took place when six coaches of Dhaka-bound 'Upaban Express' from Sylhet veered off the tracks around 11:40pm after a culvert over the Barochhara Canal, 200 yards off Baramchal Railway Station, broke down, said Yardous Hasan, officer-in-charge of Kulaura Police Station.
Two of the coaches fell into the canal and one of them overturned, he said.
Moulvibazar Police Super Mohammad Shahajalal said two platoons of BGB members were engaged in rescue operation.
He said a number of ambulances from government and non-government hospitals of the region carried the injured passengers to hospitals with the help of the district administration and police.
On information, 27 units of fire service members, police and locals rushed in, and conducted the rescue operation, said officer-in-charge of Kulaura Government Railway Police Station Md Abdul Malek.
Kulaura Rail Station local in-charge Dulal Chandra Das said the train was overloaded with passengers as the bus services on Dhaka-Sylhet Highway remained halted as a bailey bridge at Shahabajpur in Sarail of Brahmanbaria district collapsed.
Sub-inspector Harunur Rashid, a duty office at the police station, told that they recovered four bodies from the spot.
He said the injured were taken to Kulaura Health Complex, Moulvibazar Sadar Hospital, Sylhet MAG Osmani Medical College Hospital and some local hospitals.
The accident disrupted Sylhet's rail communications with other parts of the country, including the capital.
Meanwhile, a three-member probe body, including Railway's east-zone engineer Mizanur Rahman, was formed to probe the incident.