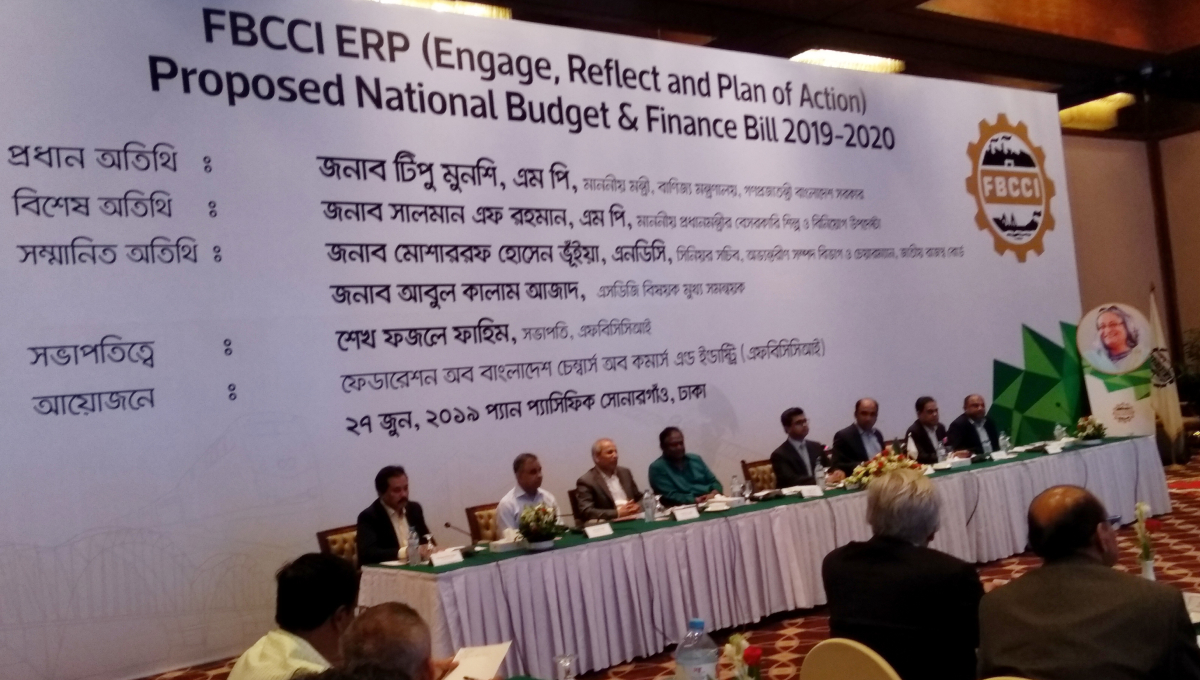 Dhaka, June 27 : The Federation of Bangladesh Chambers of Commerce and Industry urged the government to take steps to end harassment of businesses by tax officials.
"The tax officials at field level harass businesses in various ways. Prime Minister Sheikh Hasina announced zero tolerance against corruption. You (tax officials) should issued notice to us (FBCCI and concerned chambers) before taking final steps against businesses," said FBCCI president Sheikh Fazle Fahim on Thursday.
The FBCCI president said this at a discussion on the proposed national budget and finance bill 2019-2020 held at a hotel in the capital.
Commerce Minister Tipu Munshi, Principal Coordinator ( SDG Affairs to Prime Minister's Office Md. Abul Kalam Azad, among others, were present.
Fahim proposed withdrawal of advanced tax (AT) from raw materials of industries and machineries.
The FBCCI president further proposed reduction of 2.5 percent corporate tax and cancellation of whole 15 percent tax on stock dividend.
BGMEA president Rubana Huq said that their members are being harassed in various ways.