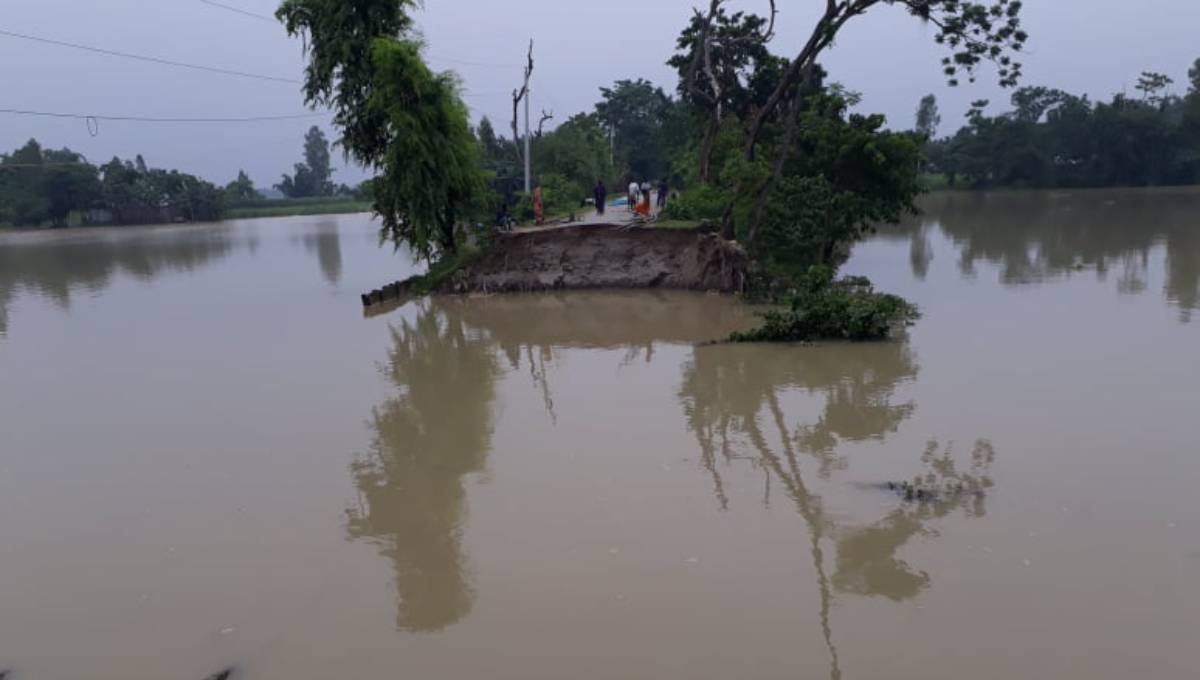 Lalmonirhat, June 28 : Erosion by the Dharala River has devoured 120 meters road at Wapda Bazar in Kulaghat union parishad of sadar upazila, snapping road communications with four villages.
The road which collapsed on Wednesday is causing untold sufferings to over 4000 residents of four villages –Shiber Kuthi, Dharmapal, Boalmari and Char Kharua.
Officials of Roads and Highways Department and local people huge pressure of water in the river after recent rains and upstream water flow caused breakage of the 120 meters road.
Demanding immediate renovation of the road,,farmer Md Lal Mia of Shiber Kuthi village said, "We are completely blocked now and have nowhere to go for livelihood."
Kulaghat Union Parishad Chairman Md Idris Ali said the road went into the gorge of the river due to rise of water level in the river triggered by constant rain over the last couple of days and water flow from the upstream.
However, the district administration started the repair works on Thursday and it will take four to five days to resume commutations on the road,  Idris added.
Lalmonirhat Roads and Highways  Executive Engineer Ali Nunayen said, "It is not possible to reconstruct the road right now. We are making a temporary arrangement with bamboo and sand bag. It will take few days to complete the repair work."